The myth of "blood test for cancer" in "Story Meeting" is shattered, and "Female Jobs" faces 20 years in prison!
Column description:Small talk to share interesting stories with you from time to time, the content comes from the Internet, hoping to bring you a better reading experience!
Transferred from WeChat official account: Sanlian Life Weekly
Author: Liu Zhouyan
On January 3, the founder of blood testing company TheranosElizabeth HolmesHe was found guilty of four counts of fraud. She reportedly faces up to 20 years in prison, a $250,000 fine and compensation for each count. This "Beloved of Silicon Valley", who was once famous for "blood test for cancer", has a broken dream.
Not all Stanford dropouts can succeed in starting a business, and not all Jobs wears black jumpers.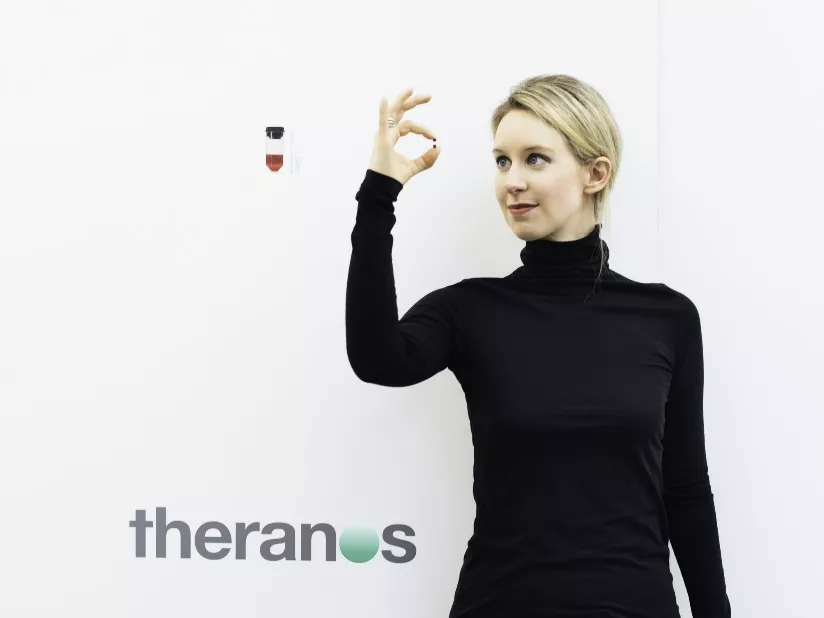 01 The Birth of "Female Jobs"
In May 2015, Dr Henry Kissinger was in a bit of trouble.
A few months ago, he personally attended the birthday party of Elizabeth, a young man he admired, joined the board of directors of the company she founded, and even set out with his wife to introduce her boyfriend. The grand birthday party in 2014 was held at the home of his old friend Georg Schultz, who was also a former US secretary of state. Schultz was 94 years old, Kissinger was 92 years old, and Elizabeth was only 30 years old.
But in 2015, people began to find that Elizabeth was hiding too much from these heavyweight supporters. Not only did she conceal the emotional situation of her boyfriend, but the startup with a valuation of nearly 9 billion US dollars was also a scam:
She claimed to have developed a device that would revolutionize the process of disease diagnosis and prevention. This magical device finally proved to be nonexistent, and everything was just a bubble blown by her.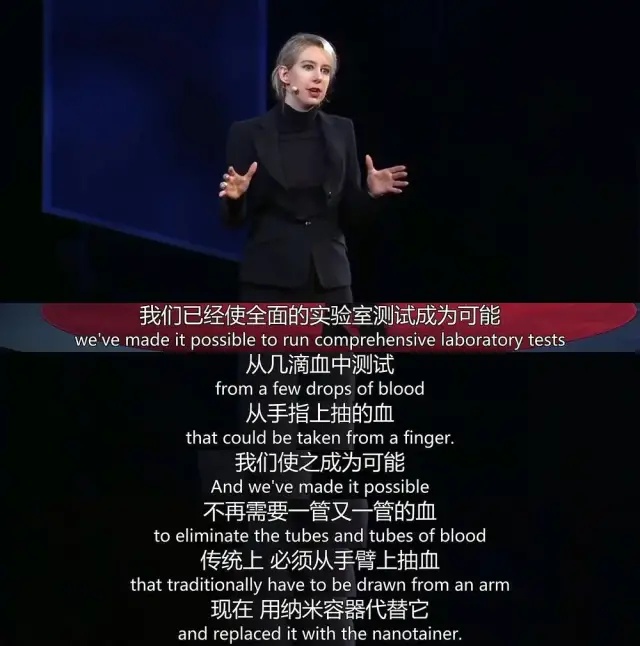 In 2015, Kissinger quietly withdrew from the board of directors of Elizabeth Company, and then completely cut off contact with this matter. With the focus of the media, this entrepreneur, once called "the next Jobs", and her entrepreneurial scam became a topic of discussion in the streets and lanes of the United States at the end of 2018. Books about this matter were rushed to buy as Christmas gifts and were once out of stock.
Elizabeth was born in a wealthy family in the United States in 1984. Her father served as the vice president of Enron, then served in the US government, and her mother worked in the US Congress.
Elizabeth has an extraordinary desire for success since she was a child. At a family gathering at the age of 9, her aunt asked her about her future ideals, and she replied:
"Become a billionaire."
In future public interviews, she also said many times:
"When I was very young, I believed that private enterprise is the best way to make an impact, and it is a tool to change the world."
For a young man with such an ideal, entering Stanford University is a choice without hesitation.
Compared with other schools, Stanford especially emphasizes the combination of business and technology. It is located in the heart of Silicon Valley and has bred countless enterprises that have changed the world:$Altaba(AABA)$,$Alphabet(GOOG)$,$LinkedIn(LNKD)$...
In 2002, Elizabeth graduated from high school and entered Stanford University to study chemical engineering. She believes that biotechnology is suitable for her, because it can not only promote social welfare, but also have broad business prospects.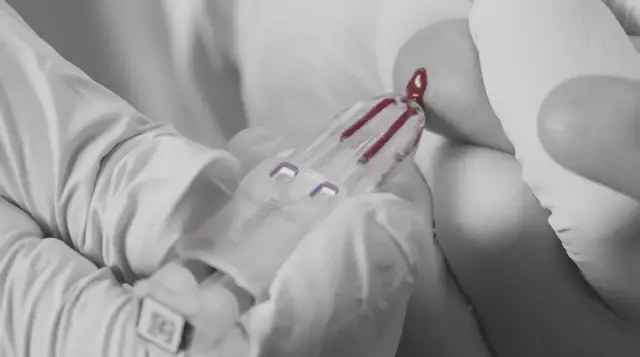 After only one year of enrollment,Elizabeth decided to drop out of school and start a business. The seemingly crazy move was helped by teachers and family members-Everyone hopes and believes that she will succeed.
Channing Robertson, a star professor at Stanford Institute of Engineering, became the first consultant of her company, Qian Ning's doctoral student became the first employee, and parents' friends, classmates' parents and others became the first investors:
Elizabeth raised $6 million with only a 26-page business plan.
Elizabeth's entrepreneurial slogan is"A drop of blood changes everything":
She claims to develop a portable device that can extract all-round biochemical information by poking a fingertip to draw one or two drops of blood. This device is small enough to be placed in convenience stores or even every home. The data will be wirelessly transmitted to doctors, and the physical condition and diagnosis and treatment plan will be quickly fed back. Hundreds of programs including cancer screening can be realized. The price of key tests will not be too expensive, and many people can afford it. She named the company Theranos, a combination of the words Therapy and Diagnosis.
If successful, it will greatly improve the efficiency of disease prevention, and even fundamentally change the operation mode of medical system including hospitals and pharmaceutical companies.
In countless speeches in the future, she will talk emotionally about that her uncle would not have died so early if he could have screened out skin cancer earlier. Every day, too many people in the world miss the treatment opportunity because they can't afford the cumbersome and expensive blood test.
The future she promised is "a world where you don't have to wave goodbye to your loved ones early".
When it comes to emotional situations, she always shed tears.Many listeners were moved by her "shocking power".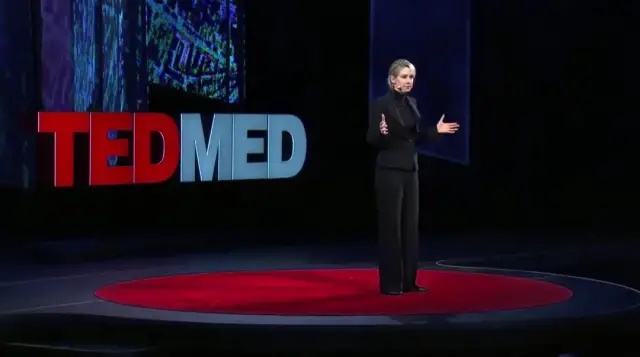 A drop of blood does contain enough biochemical information, and Elizabeth's idea is theoretically possible. However, reducing blood collection, shortening data analysis process and miniaturizing equipment will face a series of technical problems that are not easy to solve and are difficult to achieve.
However, difficulties in research and development do not mean difficulties in financing.
There is a popular saying in Silicon Valley:
"Investment is largely invested in people, not projects."
Elizabeth is a person who looks perfectly suitable in every way. The label of "Stanford dropping out of school to start a business", a good story and excellent family background, began to make resources overlap and endorse each other when the progress of equipment research and development was slow.
When her company was valued at about $16 million, she announced that five companies would purchase Theranos products in the next year, bringing in revenue of $100 million to $300 million. This information was invented by her, but she successfully defrauded an investment. She immediately used the investment she just got to lobby for purchase orders from several companies, and the fake became "true".
In the field of venture capital, there is a mentality called FoMO (Fear of Missing Out), that is, "fear of missing":
The larger the enterprise, the higher the opportunity cost. Once a new technology is missed, the gap will widen with its rivals.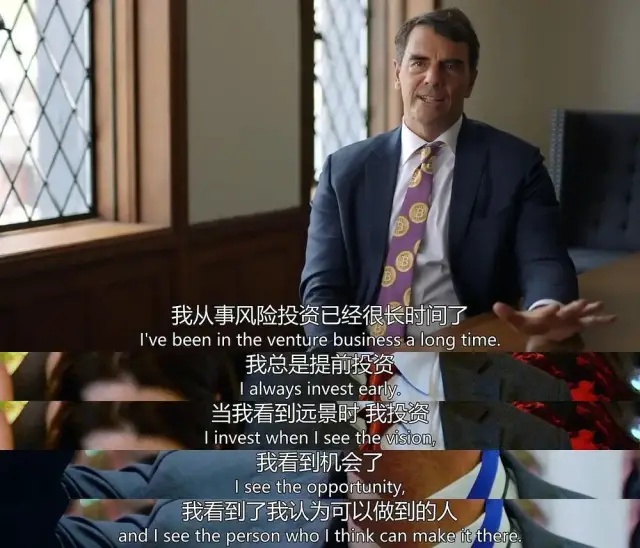 Elizabeth successfully took advantage of Walgreens, the largest pharmacy chain in the United States ($Walgreens Boots Alliance(WBA)$), suggesting that if she doesn't invest as soon as possible, she will cooperate with the second largest pharmacy chain$CVS Health(CVS)$Cooperation. If her technology can be realized, it will be a core competitiveness of chain pharmacies. After all, it has a huge market prospect to provide customers with all-round physical examination anytime and anywhere.
In 2010, Walgreens signed an order of 50 million US dollars and a loan of 25 million US dollars to open Theranos's small testing center in the national pharmacy network store before seeing the conclusive demonstration of core technology.
Around 2010, the investment market in Silicon Valley was also at a high level. After the financial crisis, a large amount of capital withdrew from the property market and stock market, looking for a new place. This is what < a href= "https://laHu8.com/S/FB "> $Meta Platforms (FB) $In the miracle year, the valuation of $23 billion in the middle of the year doubled to $50 billion by the end of the year. Many capitals hope to replicate the legend of investing in the next Facebook.
AndElizabeth deliberately created an atmosphere in which she would achieve great things.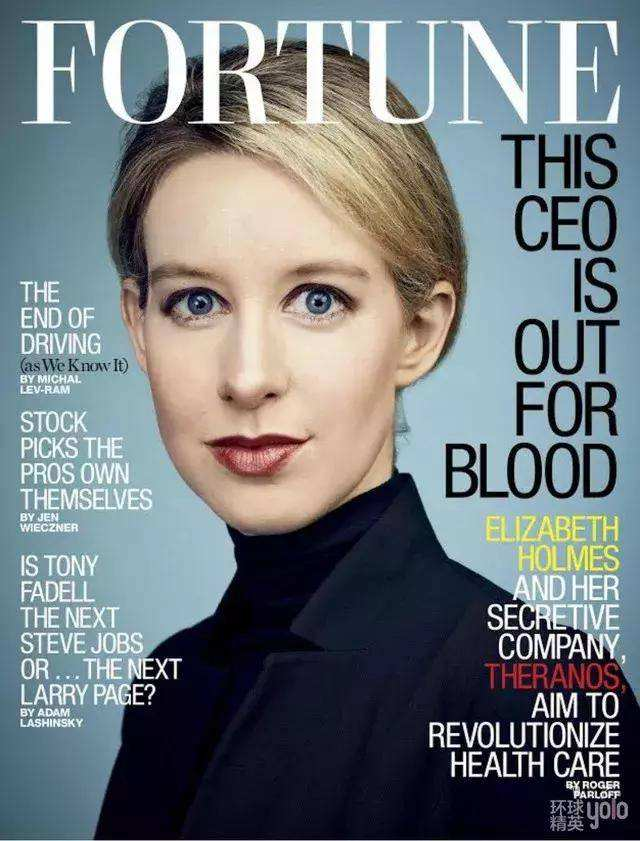 Like a snowball, Elizabeth blew the bubble bigger and bigger, which gained great attention from the mainstream society.
She began to appear frequently on the covers of Forbes, Fortune and other magazines, and was selected into various lists of "Top Ten Entrepreneurs of the Year Who Changed the World". She was also appointed as the US Global Entrepreneurship Ambassador by then President Obama. Schultz, who loves her dearly, introduced a group of old friends to join her board of directors to endorse her, including James Mattis, a former Marine Corps general and later Secretary of Defense of Trump administration, and Bill Frist, a former Senate Majority Leader.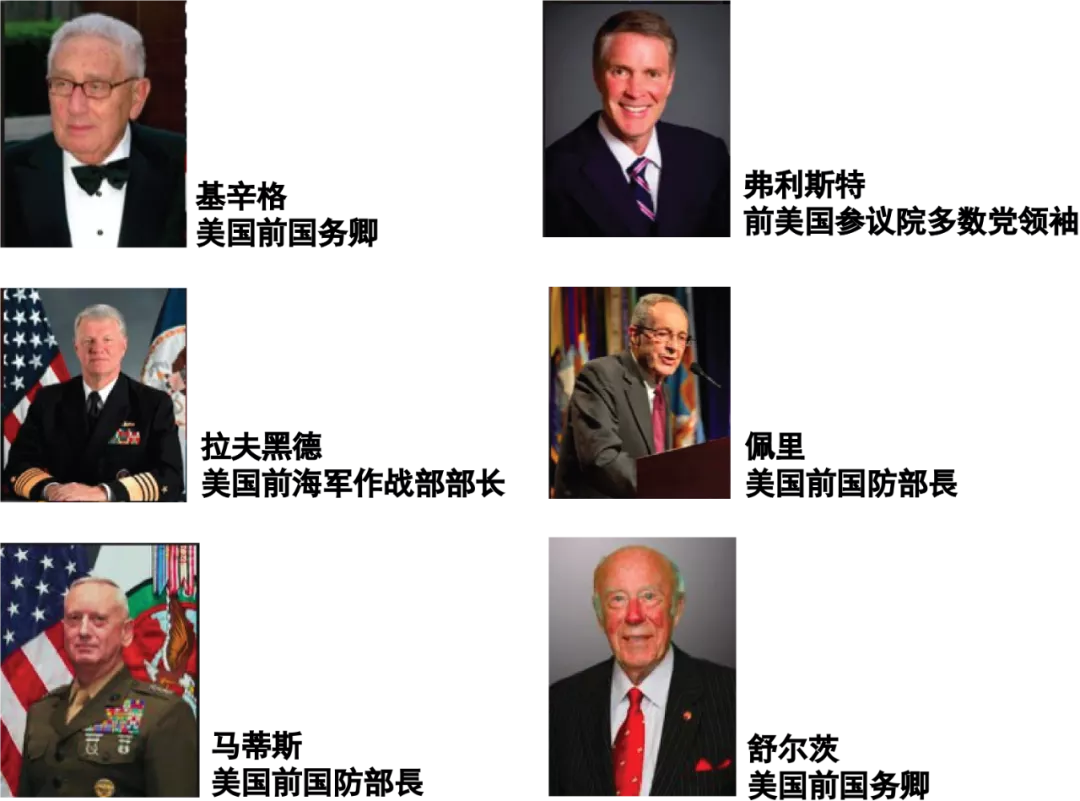 When these political and business elites gathered for Elizabeth's 30th birthday party in 2014, Elizabeth ushered in the peak of her life.Perhaps the only shortcoming is that the technology she promised to "change everything with a drop of blood" has not yet been developed.
02 Destroy
October 15th, 2015 became a turning point in Theranos' fate.
The Wall Street Journal of the same day published the first report revealing the inside story of Theranos:
"Struggle of a highly valued startup", subtitled "Theranos, a Silicon Valley laboratory, is valued at $9 billion, but does not use its own technology in all tests".
John Carey, a reporter for the Wall Street Journal who punctured the Theranos bubble, said:
Elizabeth, the most obvious point is that she dropped out of school at the age of 19 to start a business. People naturally think of Bill Gates and Zuckerberg who dropped out of school at similar ages to start businesses, but they are in different industries. Computers are an area where teenage geniuses can emerge, but biomedicine is not. My intuition tells me it's wrong.
"Blood into Gold" author John Carey, whose series of investigative reports published in the Wall Street Journal uncovered the inside story of Elizabeth's entrepreneurial scam:
After investigating Theranos, Kariyu found that not only did the research and development of Theranos not go smoothly, but they used a series of fraudulent means to deceive investors and the public, and even bought it directly $SIEMENS AG(0P6M.UK)$The large analyzer disguises the output results as the data of its own small equipment. Since the end of 2015, Carey has published dozens of reports exposing Theranos in the Wall Street Journal, and supplemented them to form the book Blood into Gold in 2018. It was the book's hit that brought Elizabeth's astonishing scam to the attention of the American public in 2018.
With the follow-up of other media and the stationing of official investigation agencies, a series of absurd scenes happened in Theranos were revealed:
In July 2015, Joe Biden, then Vice President of the United States, was invited to visit Theranos' laboratory. In order to create a cutting-edge corporate R&D image for Biden, Elizabeth commanded his men to forge a fake laboratory to make it look fully automated. In order to avoid the risk of exposure, she even asked non-cronies not to come to work. After hastily showing Biden the very high-end instruments in visual effects, she organized a roundtable discussion to explain her health and medical ideas, which is her best part. Biden is visiting After that, I feel: "This is the laboratory that represents the future."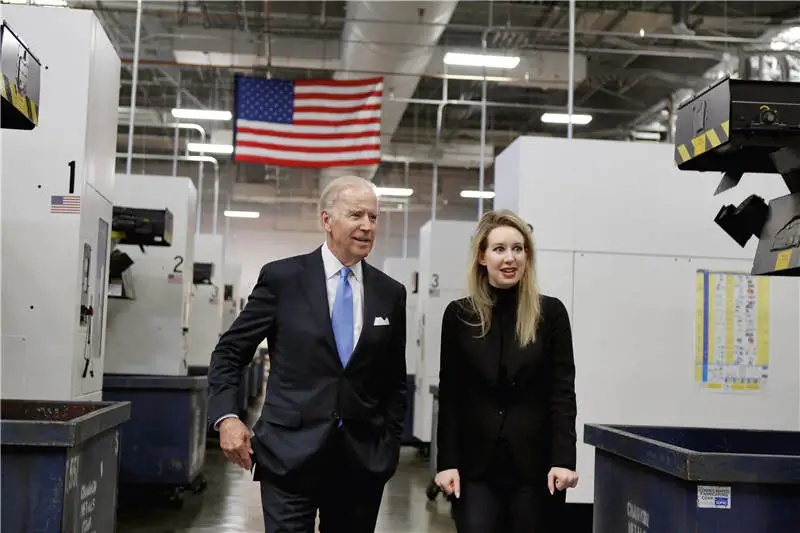 Back in 2006, Henry Mosley, Theranos' chief financial officer (CFO), discovered something strange about the company:
Elizabeth and the team went to Switzerland to demonstrate at that time. The equipment broke down temporarily in Switzerland, and the colleagues in the technical team were very depressed. However, Elizabeth said that the demonstration was a great success, and it turned out that she fooled the past with false data. When Mosley made it clear to Elizabeth and advised her not to do so again, he was fired on the spot.
How was fraud on such a scale suppressed within the company?
Originally, since joining the company, Theranos employees have been locked in layers of legal provisions and forced to accept strict confidentiality agreements, so there are only two ways out:
Collusion with the management of the company and fraud together; Or leave the company, but don't disclose any relevant information to the outside world, otherwise you will be Theranos' The lawyer went bankrupt.
Elizabeth also charmed Murdoch, the media tycoon, with an investment of up to $125 million, which is the largest personal investment Theranos has received. In September 2015, Carey's first report will be published in the newspaper, and Murdoch is the owner of the parent company of the Wall Street Journal. Elizabeth repeatedly approached Murdoch and demanded that this "wrong" report be suppressed.
Murdoch's answer is:
Will not interfere with the independent judgment of the editorial department.
Later, Elizabeth defended herself in court:
This is just another story of entrepreneurial failure. Ninety percent of Silicon Valley's startups have failed, and though billions of dollars invested by various parties have been wasted, I have not gone public to cash in, not to mention any fraud.
Kariyu thinks this is a complete sophistry, because Theranos' immature detection technology and fraud have caused some patients to delay their illness for a time.
Kariyu also said:
I'm sure she really wanted to change the world when she dropped out of Stanford 15 years ago, not deliberately defrauding from the beginning. However, when the progress is not smooth, her desire for success blinds herself and makes her go on the road of no return. Among them, many people are using her to push her into the abyss step by step.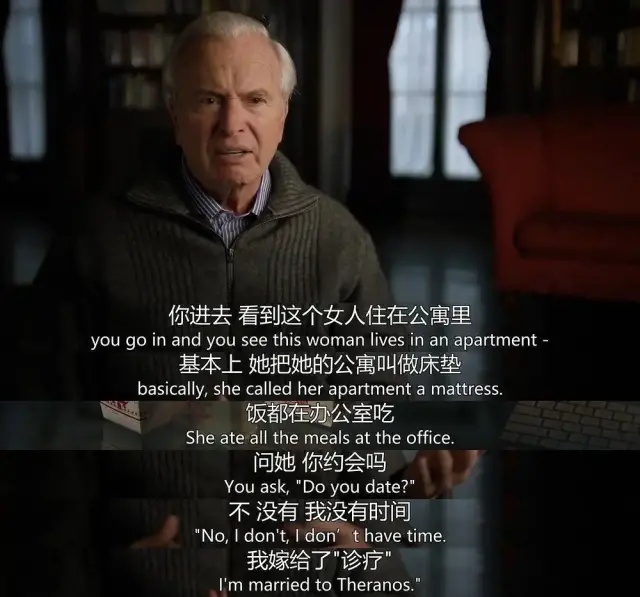 Now, this drama has come to an end, and the film adaptation right of this true story has been bought by Hollywood. In the future, people will continue to see Elizabeth's "absurd legend" on the screen.
-END-
...
Disclaimer: This article comes from Internet We Media, and I do not express any views and positions.
$Tesla Motors(TSLA)$$NASDAQ(.IXIC)$$Apple(AAPL)$$Alibaba(BABA)$
Disclaimer: The above content represents only the personal views of the poster and does not constitute investment advice on this platform.
Log in to participate in comments