Musk: In 2022, an economic crisis will break out!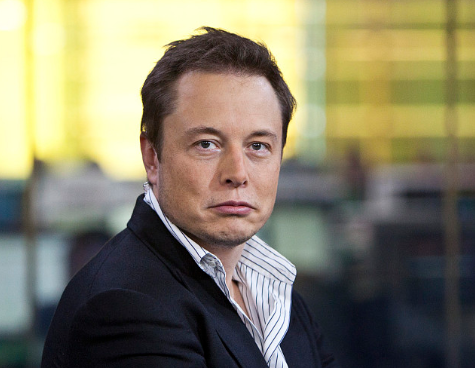 At the beginning of 2022, Musk expressed a pessimistic view on 2022. He predicted:
My gut instincts tell me that the Great Recession will be around spring or summer 2022, but no later than 2023. If history is a guide, not many people (companies) will survive the next recession.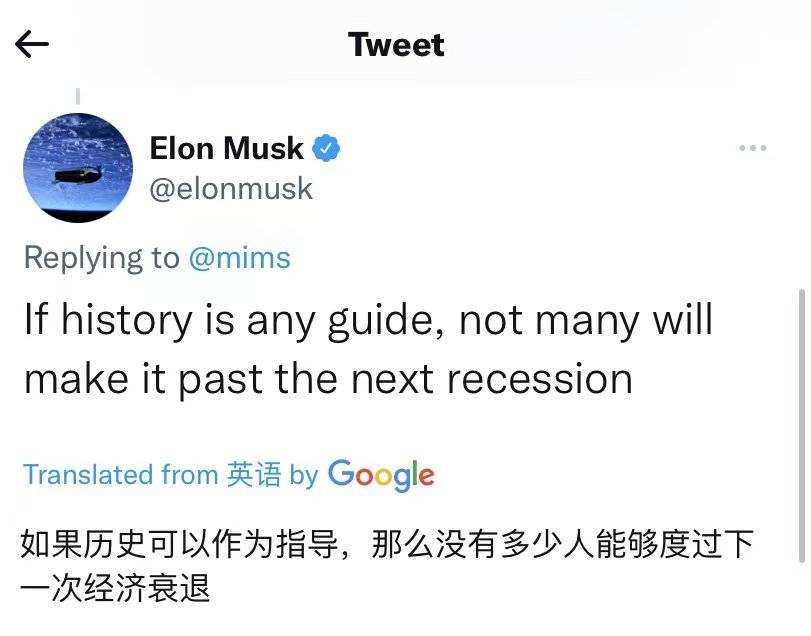 For this amazing remark, netizens expressed many opinions.
Xiao Yuan:
Combined with the situation, it seems that there is a certain basis. The most intuitive thing is the epidemic situation and the interest rate hike cycle in the United States. There is also a saying: As long as the market has an expectation for the future, it is very likely that this expectation will be realized.
The prediction of financial crisis from Musk, who has a strong influence, will definitely trigger a series of enterprises to make certain measures to prevent shocks, which may really make it become a reality. Generally speaking, it is better to believe in it than to be cautious.
To shatter:
It should be a consensus that depression is coming soon. The Federal Reserve is accelerating the reduction of bond purchases, and will stop expanding its balance sheet in March this year. It means that from the second quarter, it may enter the process of raising interest rates and shrinking the table, which will become the trigger point of depression.
Every day:
Musk is a drama queen. Think about it. Why did he make this remark after he cashed out? Because if everyone believes it and starts to sell assets and trigger a financial crisis, they will fall into his "trap". When the market is sad, he can take the opportunity to bargain-hunting.
......
Finally, let's talk:
What do you think of Musk's prediction of an economic crisis this year?
Wonderful message users can get 888 community points!
In fact, in fact, the$HSI(HSI)$$SSE Comp(000001.SH)$$DJIA(.DJI)$$NASDAQ(.IXIC)$$Tesla Motors(TSLA)$
Disclaimer: The above content represents only the personal views of the poster and does not constitute investment advice on this platform.
Log in to participate in comments