The Fed has a 99% probability of raising interest rates in March! Wall Street is optimistic about these six major sectors!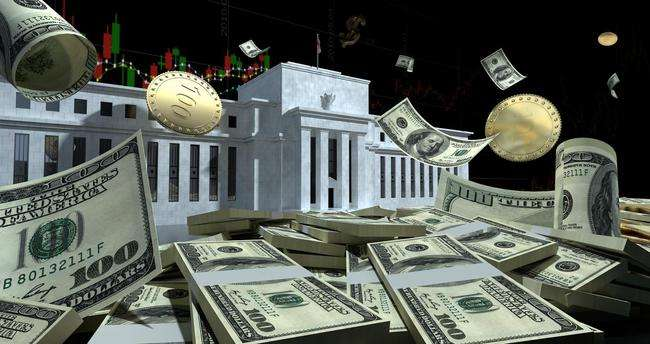 Recently, many Fed officials believe that:
The U.S. economy is moving fast towards the Federal Reserve's goal of maximum employment, the labor market continues to strengthen, the unemployment rate is falling rapidly, and the number of employed people is growing steadily.
In the current situation of soaring inflation, "full employment" means the last important threshold before raising interest rates.
Some market analysts believe that:
The probability of raising interest rates in March is 99%And no matter whether inflation existed or not at that time, it could not stop the first interest rate increase.
In the face of the approach of raising interest rates, at the beginning of 2022, global stock markets have attracted a sharp drop. Last night, US stocks fell sharply: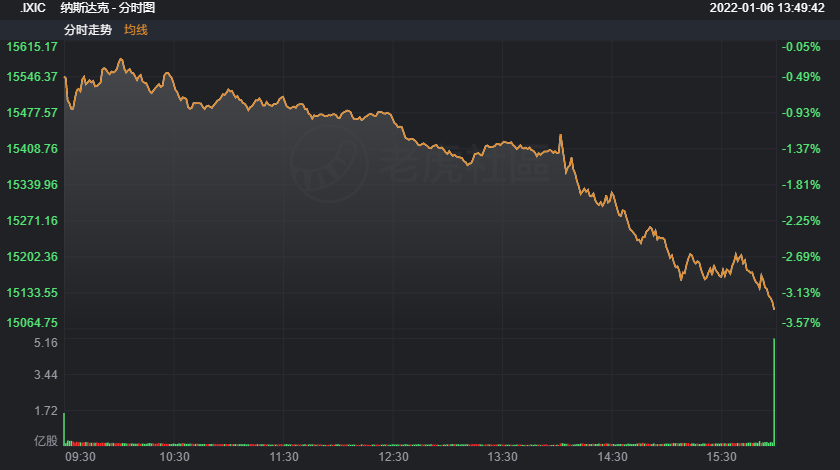 However, although the interest rate hike will play a "pumping" role in the stock market, many investors are still optimistic.
Some people think that the pain may only last until March, and when the interest rate hike is announced in March, it will be bad. That is to say,2022 may be a market with lower opening and higher going.
At the same time, many big banks on Wall Street,$Goldman Sachs(GS)$,$JPMorgan Chase(JPM)$,$Morgan Stanley(MS)$Wait, announced the six sectors they are most optimistic about in 2022:
1. Finance
Consensus:Valuation is reasonable, growth looks strong, and rising interest rates will improve the profitability of banks.
Morgan Stanley strategist, pointed out:
Raising interest rates poses a threat to stocks that depend on economic growth, but it is good for banks, because rising long-term interest rates enable banks to increase profits by borrowing at low cost and lending at high interest rates.
However, Credit Suisse is not optimistic about the financial sector, citing the weakening growth prospects in 2022. But few companies expect the economy to slow sharply again in 2022.
2. Energy
Consensus:Oil supercycle, inflation-protected income, cheap valuation.
JPMorgan Chase strategist, said:
I believe that the "supercycle" of soaring oil prices has just begun.
3. Health care
Consensus:The valuation is reasonable, the income is stable and defensive.
$Bank of America(BAC)$Analyst, said:
If the economy weakens in 2022, the pricing power of healthcare companies will make the sector a defensive haven for investors.
4. Technology
Consensus:The growth momentum is strong, but it is threatened by the increasingly hawkish monetary policy.
Morgan Stanley analyst, said:
Bear technology hardware companies and other cyclical technology companies, but some reasonably valued companies such as software manufacturers may have short-term upside.
5. Industry
Consensus:With the increase of infrastructure expenditure, the steady economic growth of the United States will only strengthen.
$Wells Fargo(WFC)$Strategists, suggest:
It is best for investors to make selective investments in industrial sectors: air cargo, logistics, construction products and railway industries.
6. Materials
Consensus:Persistent inflation will push up input prices, and the fundamentals are attractive.
$Deutsche Bank AG(DB)$Strategists believe that:
Many investors see soaring prices as a threat, because higher input costs (such as timber and steel) will drag down corporate profits unless they are passed on to consumers. But producing these inputs Products companies are an exception, especially those in the materials industry. Economically sensitive stocks, including commodity producers, will make more profits than other S&P 500 stocks in 2022.
Finally, let's talk:
What do you think of the impact of the Fed's interest rate hike in March on the stock market?
Do you think the stock market will be very bad this year?
Wonderful message users can get 888 community points!
Disclaimer: The above content represents only the personal views of the poster and does not constitute investment advice on this platform.
Log in to participate in comments