🔥 [January 11] Inflation is high, Powell speaks, Nasdaq reverses, what to buy today
Talk about today's trading ideas, including the follow-up views on the market trend? Which stock is bullish/bearish, sun-drying list and so on.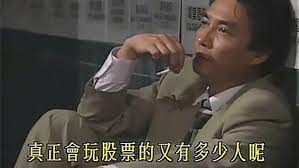 Hong Kong stock market
On January 11th, Hong Kong stocks opened lower, with Hang Seng Index falling 0.29%, China Index falling 0.48% and Hang Seng Technology Index falling 0.5%.
On the disk, the trend of large technology stocks is divided,$JD-SW(09618)$,$MEITUAN-W(03690)$,$TENCENT(00700)$Up more than 1%,$BIDU-SW(09888)$Down 2.5%,$Alibaba(09988)$Fall by 2%; Strong biotech stocks plunged yesterday,$CANSINOBIO-B(06185)$It fell by more than 8%, and it was reported that shareholders planned to place more than HK $500 million.$Genscript Biotech(01548)$Fall 3.4%; Sporting goods stocks and insurance stocks fell significantly, while domestic housing stocks and property management stocks continued to rise, while pharmaceutical stocks and dairy stocks strengthened. Huanlong Holdings opened up more than 4% on the first day of listing. New energy vehicle stocks fell,$LI AUTO-W(02015)$Down about 6%,$XPENG-W(09868)$It fell by more than 4%.
$CHINA YOUZAN(08083)$After falling by 7.37%, the company completed the placement of new shares, and the proceeds of HK $310 million were planned to be used for product development and potential strategic investment.
US stock market
U.S. stocks rose in late trading, and the three major indexes closed mixed. Inflation fever persisted, the Federal Reserve's expectation of raising interest rates, and Omicron spread rapidly, all of which made investors nervous.
Powell said in his speech that the US economy is growing rapidly and the labor market is strong. It can be seen that the post-COVID-19 pandemic economy may be different in some aspects, and these differences need to be taken into account in pursuing the Fed's goals. Therefore, the Fed's monetary policy must be extensive and forward-looking, and keep pace with the developing economy.
On Wednesday, the United States will release December CPI data. The market generally expects inflation to continue to have a high fever. It is expected that the year-on-year growth rate of CPI will rise to about 7%, maintaining the highest level in 40 years. Previously, the US CPI was as high as 6.8% in November, setting a new high in the past 40 years; Up 0.8% month-on-month.
The Nasdaq closed up 0.05% and once fell nearly 3% in intraday trading; The Dow fell 0.45%, and the S&P 500 index fell 0.14%, which has closed down for five consecutive days.
Big tech stocks mostly fell,$Meta Platforms, Inc.(FB)$Down 1.12%,$Amazon.com(AMZN)$Down 0.66%,$Netflix(NFLX)$Slightly decreased by 0.22%,$Apple(AAPL)$Slightly increased by 0.01%.$Tesla Motors(TSLA)$It closed up more than 3%, and once fell more than 4%;$Intel(INTC)$Up more than 3%, after-hours news said Intel appointed$Micron Technology(MU)$David Zinsner, a senior executive of the company, is the chief financial officer.
Anti-epidemic concept stocks rose collectively,$Moderna, Inc.(MRNA)$Up more than 9%,$Novavax Medicine (NVAX) $ rose by over 6%.
Hot Chinese stocks closed mixed on Monday,$Bilibili Inc.(BILI)$Up more than 6%, new energy vehicle stocks fell.
It rose by more than 6%,$Autohome(ATHM)$Up nearly 5%,$iQiyi Inc.(IQ)$Tuniu rose by over 4%, while JD.COM and Pinduoduo rose by nearly 2%.
Temple library fell nearly 14%,$Zhangmen Education Inc.(ZME)$It fell more than 12%, Ctrip fell more than 7%, New Oriental fell nearly 5%, and Alibaba fell more than 1%.
Among the new energy automobile stocks, Ideal Automobile and Xpeng Automobile fell more than 5%, and Weilai Automobile fell more than 1%.
Futures market
US crude oil closed down for the second consecutive trading day on Monday. Markets are assessing geopolitical risks in Central Asia and are concerned that the rapid spread of the Omicron variant strain could lead to a slowdown in demand for crude oil.
Tyler Richey, co-editor of Sevens Report Research, said that geopolitical tensions, various conflicts and threats will still support energy in the short term, but it seems that some supply and production disruptions are being resolved, which may lead to oil prices being sold off when some news comes out.
West Texas Intermediate crude oil (WTI) futures for February delivery on the New York Mercantile Exchange fell 67 cents, or nearly 0.9%, to close at $78.23 a barrel
Zaner institutional analysts said in Monday's market commentary that with the slight recovery of the US dollar, the slight increase in US Treasury bond yields and "a large number of hedging measures flowing out of commodities and global stock markets, gold encountered technical and fundamental resistance at $1,800 at the beginning of the new week."
Gold futures for February delivery on the New York Mercantile Exchange rose by $1.40, or nearly 0.1%, to close at $1,798.80 per ounce. This is the third consecutive trading day that gold futures prices closed below the $1,800 mark. Gold futures fell 1.7% last week, the biggest weekly decline since November 26.
You are welcome to comment and forward today's trading ideas, including your views on the follow-up of the market trend? Which stock is bullish/bearish, sun-drying list and so on. In fact, in fact, the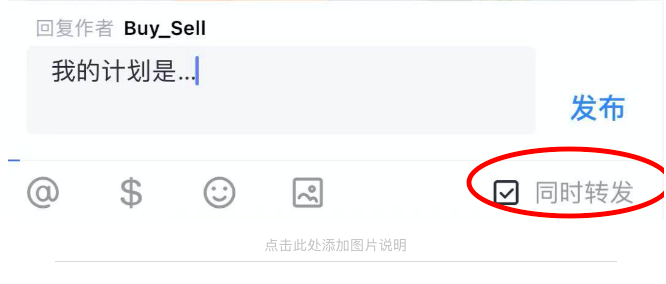 Disclaimer: The above content represents only the personal views of the poster and does not constitute investment advice on this platform.
Log in to participate in comments