1 Week, 8 Industry Experts and Bloggers, All on Tiger Live!
This is a Big Big November for Tiger Brokers as we kick start the Tiger Fintech Fiesta (TFF). Tiger Brokers is proud to be the silver sponsor of Singapore Fintech Festival 2021 (SFF). What's so fun about this BIG EVENT is that there will be back-to-back Tiger Live webinars from 8th to 12th November, 7pm every day, to cover various topics about investment!
This time round, we managed to invite not only an industry expert but also a financial blogger from Singapore to share their thoughts with us and views on different investment topics.
On Monday (8th November) 7pm we have, Brian Halim, founder and writer of the blog '3foreverfinancialfreedom (3Fs)'.
Brian is a working professional in the travel tech industry as an accounting and finance professional and a financial blogger. He has more than 12 years of investment experience in various markets such as Singapore, Hong Kong and the US.
In this webinar, Brian will be sharing with us on his investment philosophy including fundamental and dividend investing.
Tuesday (9th November) 7pm we have, Chu Toh Chieh, a Senior Director at Lion Global Investors Limited.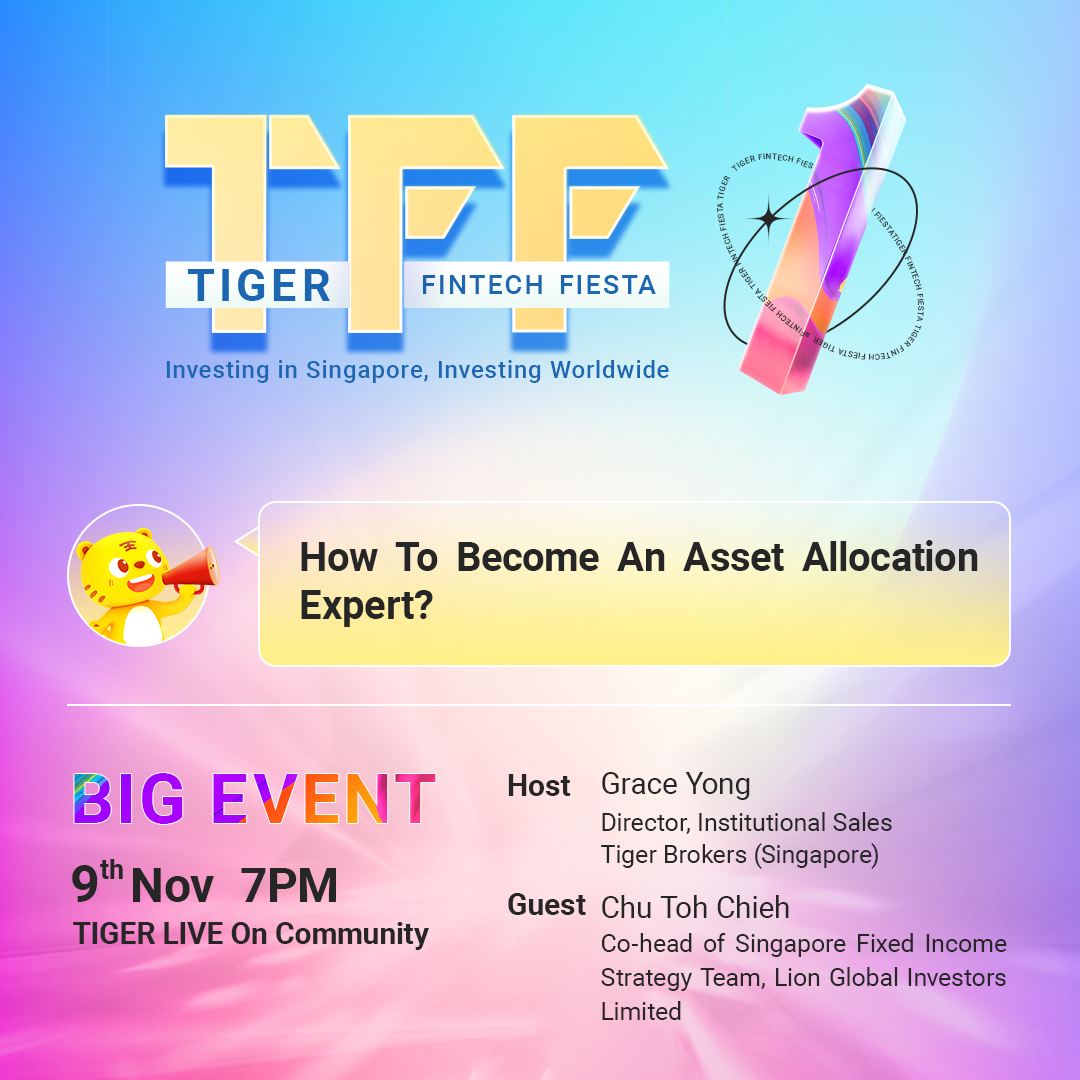 Mr Chu Co-heads the Singapore fixed income strategy team and is a senior fixed income fund manager. He has over 25 years of financial industry experience and manages a portfolio of bonds including Asian bonds, Asian convertibles and emerging market debt.In this webinar, he will be sharing on how we can become asset allocation experts.
Coming to mid-week (10th November) 7pm we have, Boh In Cher, as our guest. Mr Boh is the APAC Head of Products and Support with Investment Intelligence. He will be sharing on how we can be smarter investors with Nasdaq TotalView!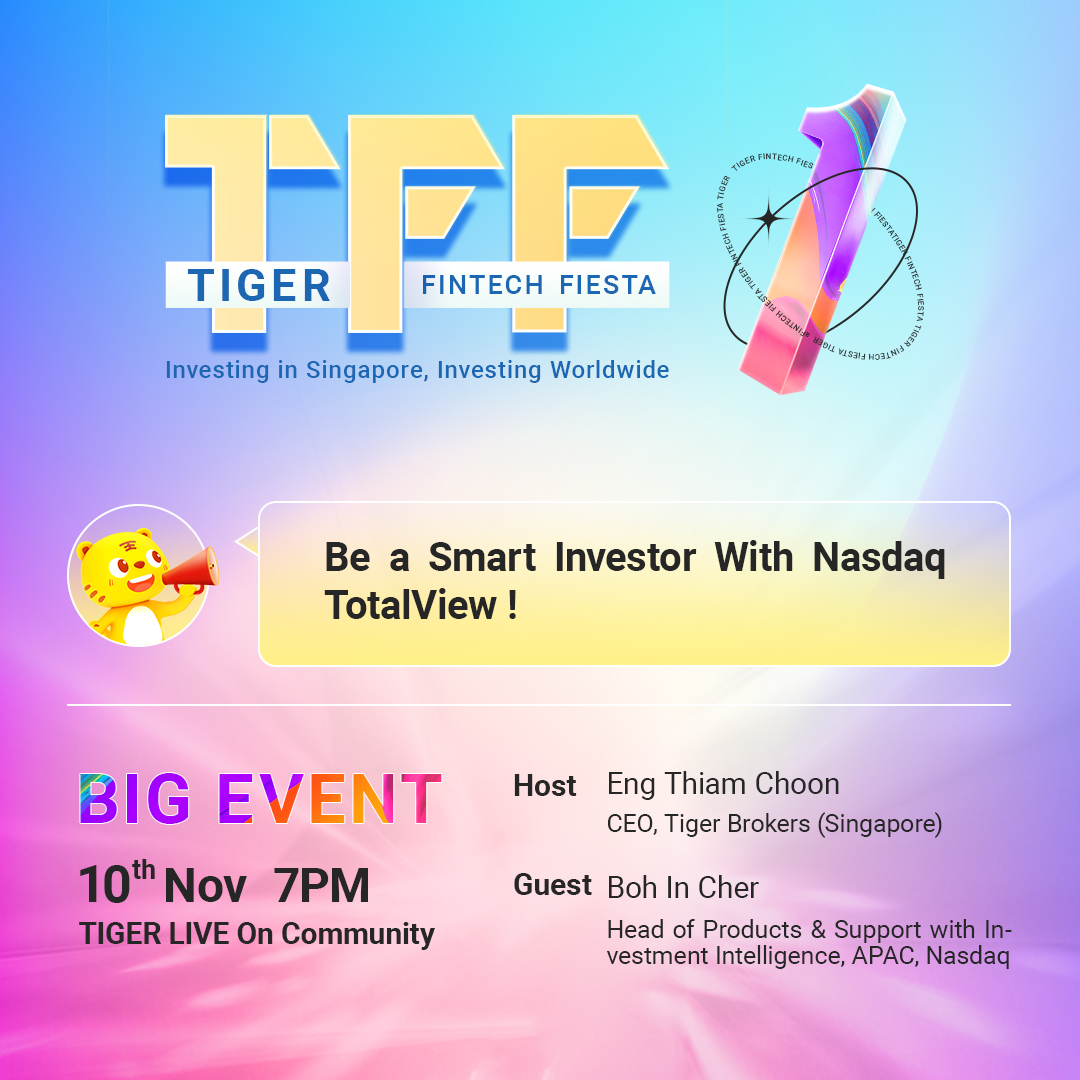 What's on Thursday 7pm (11th November), you may wonder? We have proudly invited, John Black, Head of Index Options Product Development, Nasdaq, and Greg Ferrari, VP, Product Development, US Options Product Management, North American Markets, Nasdaq, to share with us about Options trading 101.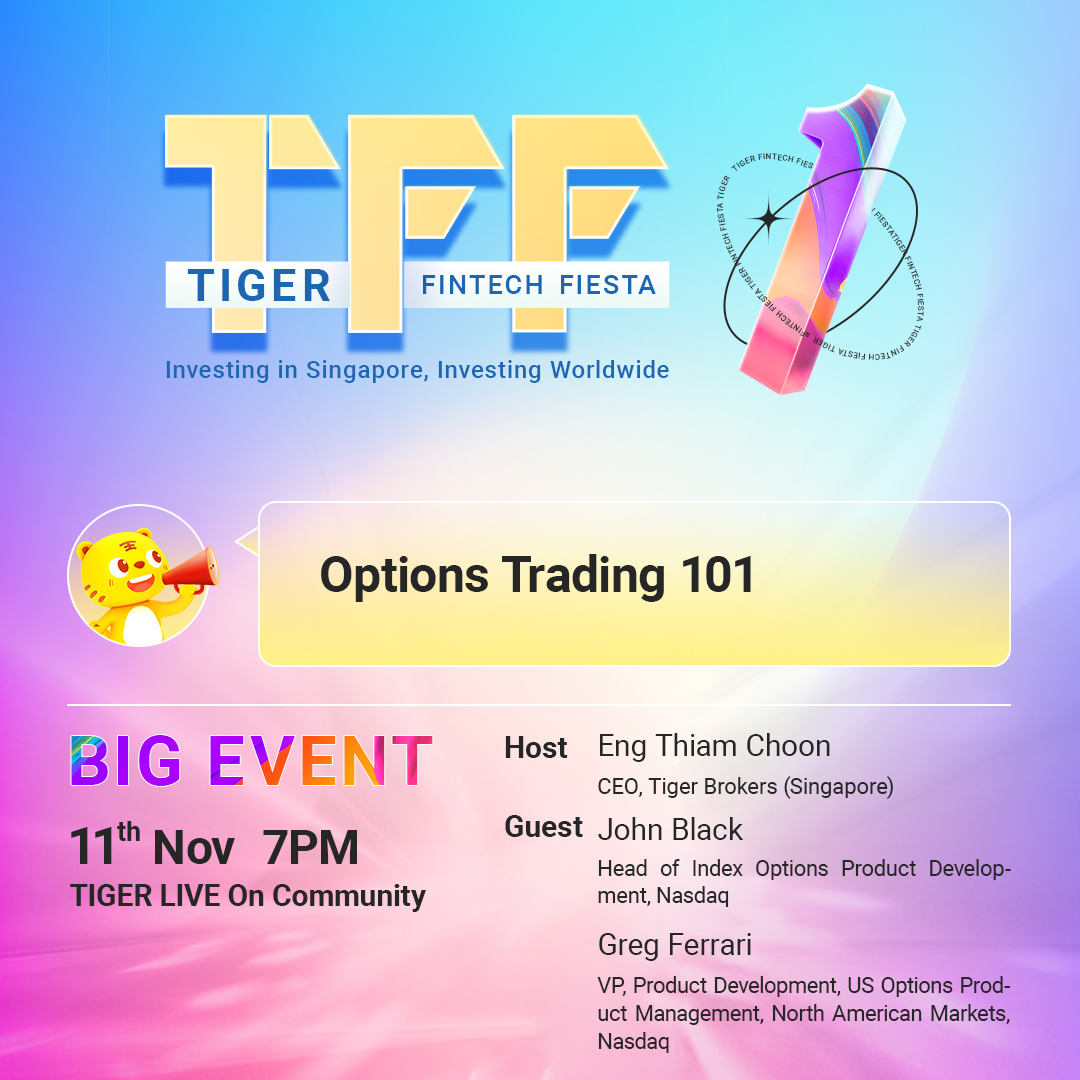 If you are looking to explore options trading, this is an opportunity that you cannot miss!
TGIF! The entire SFF webinar week will be wrapped up with a panel discussion at 7pm, 12th November.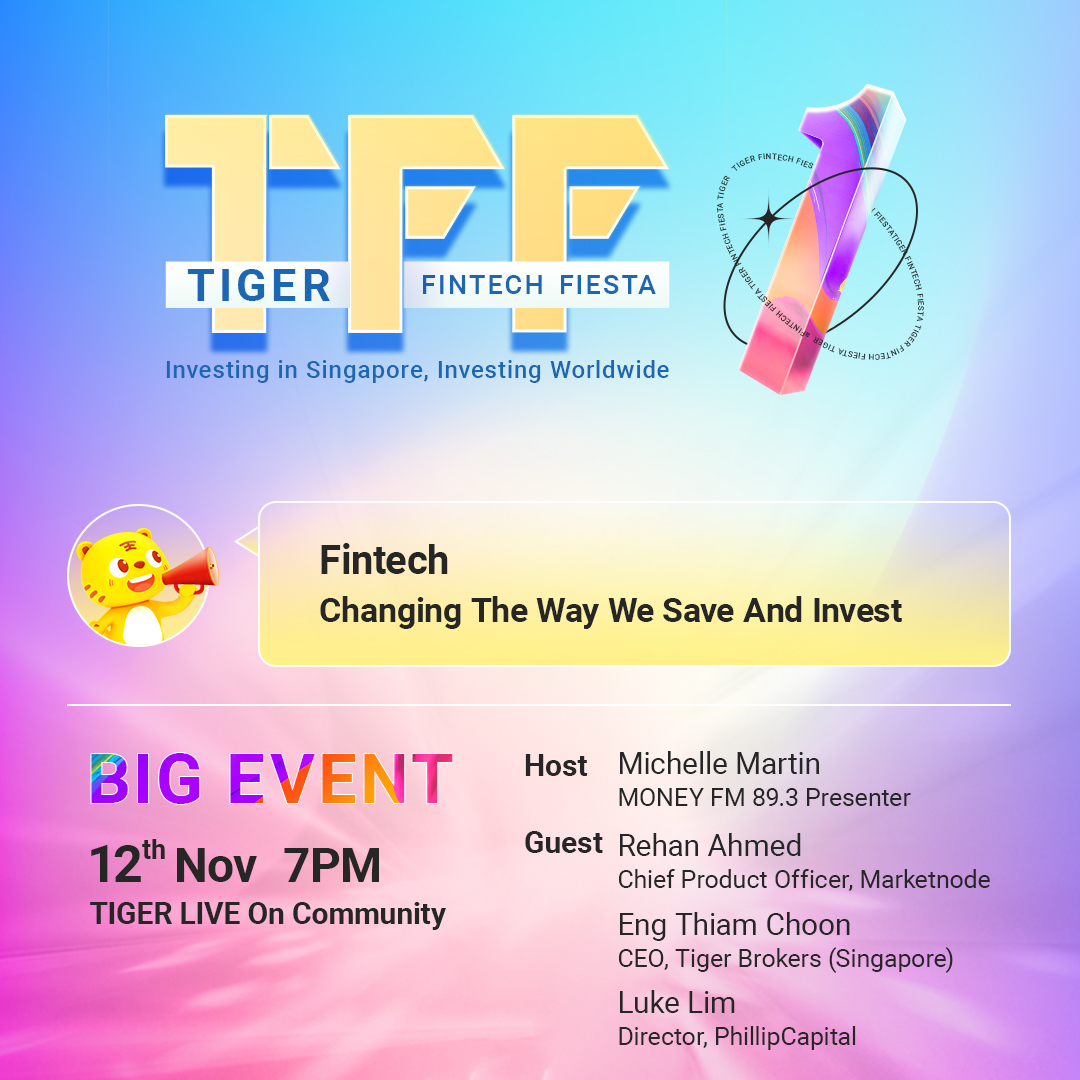 Sitting on the panel will be, Rehan Ahmed, Chief Product Officer from Marketnode, Eng Thiam Choon, CEO of Tiger Brokers (Singapore) and Luke Lim, Director from PhillipCapital to share with us on how Fintech is changing the way we save and invest.
There are a lot more activities in the Tiger Fintech Fiesta (TFF)! Please follow us as we will be sharing the great news here very soon.
免责声明:上述内容仅代表发帖人个人观点,不构成本平台的任何投资建议。