🚀 's "January 7th" non-agriculture is coming! The Federal Reserve accelerates the tightening of monetary policy. What will it buy today?
Talk about today's trading ideas, including the follow-up views on the market trend? Which stock is bullish/bearish, sun-drying list and so on.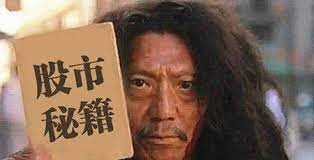 Hong Kong stock market
On January 7th, the three major indexes of Hong Kong stocks opened higher, with Hang Seng Index up 1.07%, China Index up 0.74% and Hang Seng Technology Index up 1.36%.
On the disk, overnight, the popular Chinese stocks in US stocks rose against the trend, and large technology stocks rose collectively.$Alibaba(09988)$Up 4.55%,$BIDU-SW(09888)$,$JD-SW(09618)$Up more than 3%,$MEITUAN-W(03690)$Up 2.8%,$KUAISHOU-W(01024)$Tencent rose nearly 2%; Biomedical stocks rebounded,$NH HEALTH-B(06606)$Jumping nearly 15% led the gains, auto stocks, semiconductor stocks, insurance stocks, online education stocks, dairy stocks and oil stocks generally rose, Great Wall Motor opened higher than 5%, and sales in December increased by 8.17% year-on-year; On the other hand, domestic housing stocks and property management stocks led the decline, while Chinese medicine stocks retreated. Fine-priced stocks that fell sharply yesterday rebounded,$HANS ENERGY(00554)$, BENG SOON MACH rose by over 14%.
Nuohui Health jumped 14.75% to HK $22.1, with the latest market value of HK $9.5 billion. The company announced last night that its Helicobacter pylori detection product Youyou Tube has obtained the application for registration of three types of medical devices approved by National Medical Products Administration (NMPA). This is the first Helicobacter pylori detection product approved by the State Food and Drug Administration in China, which is suitable for "consumer self-test". Recently, in the 15th Carcinogen Report released by the US Department of Health and Human Services (HHS), chronic infection caused by Helicobacter pylori was listed as a clear human carcinogen. Yesterday, A-share related concept stocks rose collectively.
$GREATWALL MOTOR(02333)$It opened higher by more than 5% to HK $25.6, with a total market value of HK $236.4 billion. Great Wall Motor announced the production and sales report in December 2021, and achieved sales of 162,400 units in the month, an increase of 8.17% year-on-year; In the month, the output reached 162,960 vehicles, up 8.54% year-on-year. The tank brand sold 11,958 vehicles a month. From January to December 2021, the cumulative sales volume was 1,280,993 vehicles, a year-on-year increase of 15.24%; The cumulative output was 1,265,269 vehicles, up 15.12% year-on-year
US stock market
US stocks closed down on Thursday, the Dow closed down 170 points, and the Nasdaq recorded a third consecutive trading day of decline. The prospect of faster tightening of monetary policy by the Federal Reserve has put pressure on stock indexes. A Fed official said that the Fed may raise interest rates and then scale down its table as early as March. The number of jobless claims in the United States increased by 207,000 last week, exceeding expectations.
Concern: Today, the United States will release December non-agricultural data. After the minutes released by the Federal Reserve were more hawkish than all parties thought, it raised its bet on raising interest rates in March and paid more attention to non-agricultural performance. The market expects that the number of non-farm payrolls will increase by 425,000 in December, far exceeding the increase of 210,000 in November; The unemployment rate will fall from 4.2% to 4.1% in December.
The Dow fell 0.47%, the Nasdaq fell 0.13%, and the S&P 500 index fell 0.10%.
The energy sector generally rose. Crude oil prices have risen, driving$Marathon(MPC)$,$Occidental(OXY)$,$Exxon Mobil(XOM)$When the stock price rises, Tesla's stock price continues to fall.
Most popular Chinese stocks closed higher on Thursday,$KE Holdings Inc.(BEKE)$,$RLX Technology(RLX)$And other top gainers;$iQiyi Inc.(IQ)$After rising more than 1%, Che Che, vice president of iQiyi and head of YOH Studio, announced his departure from iQiyi. iQiyi said that it will still be a "trend culture consultant"Iqiyi creates programs.
In terms of other Chinese stocks, shells rose by over 10% and Fog Core Technology rose by over 8%.$JD.com(JD)$Up nearly 6%, Baidu, Weibo, Alibaba, car home and Zhihu rose over 4%.
Among the new energy vehicle stocks,$XPeng Inc.(XPEV)$Up more than 1%,$Li Auto(LI)$Falling more than 2%,$NIO Inc.(NIO)$It fell by nearly 2%.
Futures market
Crude oil futures rose for the fourth consecutive trading day on Thursday and hit the highest closing price in seven weeks, continuing the strong start of 2022. The riots in Kazakhstan and the interruption of crude oil production in Libya have boosted oil prices.
Barbara Lambrecht, commodities analyst at Commerzbank, said Kazakhstan is producing 1.6 million barrels of oil a day and the unrest has spread to the oil city center in the west of the country.
Inflation usually helps gold prices rise, but the prospect of raising interest rates makes gold less attractive, because raising interest rates will push up the yield of government bonds, thus reducing investors' interest in assets such as gold that do not provide a fixed yield.
Gold futures for February delivery on the New York Mercantile Exchange fell $35.90, or 2%, to close at $1,789.20 per ounce. The futures price closed up 0.6% on Wednesday.
You are welcome to comment and forward today's trading ideas, including your views on the follow-up of the market trend? Which stock is bullish/bearish, sun-drying list and so on. In fact, in fact, the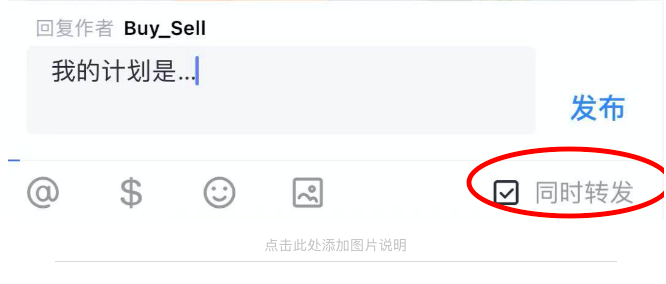 Disclaimer: The above content represents only the personal views of the poster and does not constitute investment advice on this platform.
Log in to participate in comments