🔥 's "January 14th" fell, diving in late trading, and technology stocks led the decline. What to buy today?
Talk about today's trading ideas, including the follow-up views on the market trend? Which stock is bullish/bearish, sun-drying list and so on.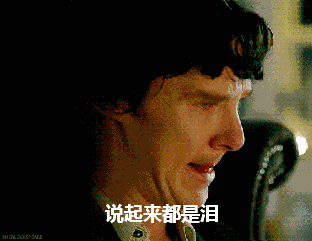 Hong Kong stock market
On January 14th, Hong Kong stocks opened lower, Hang Seng Index fell 1%, China Index fell 1.38%, and Hang Seng Technology Index fell 2.54%.
On the disk, stocks in US stocks fell sharply overnight, while technology stocks in Hong Kong stocks collectively opened lower.$MEITUAN-W(03690)$Falling nearly 5%,$JD-SW(09618)$,$Alibaba(09988)$Falling more than 4%,$KUAISHOU-W(01024)$,$TENCENT(00700)$,$NTES-S(09999)$,$BIDU-SW(09888)$Both fell more than 2%, and Tencent fell more than 3%; Sporting goods stocks, gas stocks, biotechnology stocks, education stocks, dairy products stocks and SaaS stocks all fell.$LI NING(02331)$Falling more than 4%,$Beigene, Ltd.(688235)$Fall more than 3%; Most of the domestic housing stocks and property management stocks that fell sharply yesterday rose, while Evergrande concept stocks rebounded.$CHINA CINDA(01359)$It fell more than 11%, and plans not to participate in the new round of equity subscription of Chongqing Ant Consumer Gold Company.
$JLMAG(06680)$Today, it officially landed on the Hong Kong Stock Exchange, opening nearly 9% lower.
US stock market
The three major US stock indexes collectively opened higher, and all of them turned down in intraday trading. In the end, the three major indexes closed down collectively, all hitting the biggest closing decline since last Wednesday, January 5.
As of the close, the Nasdaq fell 2.51% and the Dow fell 0.49%; The S&P 500 index fell 1.42% to its lowest level since December 21.
Large technology stocks in US stocks generally fell,$Apple(AAPL)$Shares fell 1.9%,$Microsoft(MSFT)$Shares fell 4.2%,$Tesla Motors(TSLA)$Falling nearly 7%,$Amazon.com(AMZN)$,$Meta Platforms, Inc.(FB)$Fall more than 2%.
Hot Chinese stocks closed down on Thursday,$Qutoutiao(QTT)$,$Bilibili Inc.(BILI)$Wait for the decline to be in the forefront;$Taiwan Semiconductor Manufacturing(TSM)$It rose by more than 5%, after the financial report showed that the net profit in the fourth quarter reached a new high.
In terms of other Chinese stocks, Netease has fallen more than 9%,$JD.com(JD)$,$RLX Technology(RLX)$It fell more than 6%, Baidu and Netease fell more than 4%, car home and Youxin fell more than 3%.$Trip.com Group Limited(TCOM)$It fell by nearly 3%, and the future was carefree and fell by more than 1%.
Among the new energy vehicle stocks,$Li Auto(LI)$Slightly increased, < a href= "https://Laohu8.COM/S/NIO "> $NIO (NIO) $Falling more than 3%,$XPeng Inc.(XPEV)$Fall more than 1%.
Futures market
Troy Vincent, senior market analyst at DTN, said: "Although the US dollar continues to weaken, crude oil prices are still falling, which means that the increase in crude oil futures prices in the past month may once again become too high, which has been separated from the physical market."
He said that the expectation that the Omicron variant strain will quickly pass through the crowd has caused many people to ignore the impact of this virus wave on crude oil demand in the world. He said the US Energy Information Administration's report "confirms how hard it has hit gasoline demand, even if the United States has not implemented new blockade measures."
The US Energy Information Administration (EIA) reported Wednesday that US crude oil inventories increased by 8 million barrels and distillate oil inventories increased by 2.5 million barrels last week.
On Thursday, West Texas Intermediate crude oil (WTI) futures for February delivery on the New York Mercantile Exchange fell 52 cents, or 0.6%, to close at $82.12 per barrel.
Brent crude oil futures for March delivery on the European Intercontinental Exchange, which is the benchmark of global crude oil prices, fell 20 cents, or 0.2%, to close at $84.47 per barrel.
Craig Erlam, senior market analyst at OANDA, said: "It can be said that gold is famous as a safe haven against inflation, especially when the central bank recently admitted that inflation is severe. But now inflation seems to be close to peaking, and the low level of gold's safe haven tool may be difficult to maintain."
On Thursday, gold futures for February delivery on the New York Mercantile Exchange fell $5.90, or 0.3%, to close at $1,821.40 an ounce.
Silver futures for March delivery fell 5 cents, or 0.2%, to close at $23.162 per ounce.
You are welcome to comment and forward today's trading ideas, including your views on the follow-up of the market trend? Which stock is bullish/bearish, sun-drying list and so on.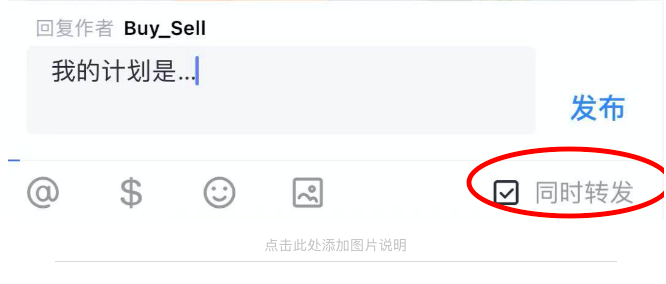 Disclaimer: The above content represents only the personal views of the poster and does not constitute investment advice on this platform.
Log in to participate in comments