🔥 [January 13] Inflation in the United States is off the charts, and the global market is rising! What do you want today
Talk about today's trading ideas, including the follow-up views on the market trend? Which stock is bullish/bearish, sun-drying list and so on.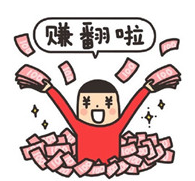 Hong Kong stock market
On January 13th, the three major indexes of Hong Kong stocks, which rebounded sharply yesterday, continued to open higher, with Hang Seng Index rising 0.65%, China Index rising 0.45% and Hang Seng Technology Index rising 0.35%.
On the disk, large technology stocks continued to rise,$KUAISHOU-W(01024)$,$TENCENT(00700)$Up 1.5%, Tencent up 1%,$BIDU-SW(09888)$,$MEITUAN-W(03690)$Open slightly higher; Non-ferrous metal stocks rose collectively, Zijin Mining opened nearly 6% higher, Minmetals Resources,$JIANGXI COPPER(00358)$Up more than 2%; Power stocks continued to rebound, and biotechnology stocks, education stocks and insurance stocks mostly rose; Interior stocks and property management stocks fell the most, Sunac China fell nearly 15%, Sunac Services fell 5%, and gas stocks and pharmaceutical stocks fell individually.
$SUNAC(01918)$It opened nearly 15% lower and announced a discount placement of shares, raising a net of HK $4.484 billion.
$HNA TECH INV(02086)$The resumption of trading rose by more than 15%, after receiving a discount of about 25.66% from Mars Development and Megacore Development.
US stock market
According to the data released on Wednesday, the annual rate of CPI in the United States recorded 7%, the highest level since June 1982, but it did not exceed market expectations. The response of US stocks was dull, and the three major indexes closed up slightly.
The Dow rose 0.11%, the Nasdaq rose 0.23%, and the S&P 500 index rose 0.28%.
Big tech stocks mostly rose,$Tesla Motors(TSLA)$Closing up more than 3.9% is the best performance, Google parent company$Alphabet(GOOG)$Up 1.2%,$Microsoft(MSFT)$Up about 1%,$Apple(AAPL)$Up nearly 0.3%,$Netflix(NFLX)$Close down nearly 0.7%,$Meta Platforms, Inc.(FB)$It fell more than 0.3%, and Amazon slightly fell about 0.1%.
Popular Chinese stocks generally closed higher on Wednesday,$51job(JOBS)$Up more than 9%, the company had previously received a proposal to revise the merger consideration of privatization transactions, and the consideration was reduced from 79.05 US dollars in cash per common share to 57.25 US dollars; New energy vehicle stocks continued to rise.
In terms of other Chinese stocks, interesting headlines rose by over 10%, Netease Youdao and Worry-free Future rose by over 9%, and car home rose by over 3%.
Among the new energy vehicle stocks,$XPeng Inc.(XPEV)$,$NIO Inc.(NIO)$Up more than 5%,$Li Auto(LI)$Up more than 3%.
Futures market
US Energy Information Administration (EIA) reported on Wednesday that US crude oil inventories decreased by 4.6 million barrels last week, and the total fell to 413.3 million barrels, the lowest inventory level since 2018.
Tariq Zahir, managing director of Tyche Capital Management, said that although inventories of manufactured crude oil increased much more than expected, the decline in US crude oil supply also exceeded expectations, and inventories of crude oil delivery centers in Cushing, Oklahoma also dropped significantlyHealth.
West Texas Intermediate crude oil (WTI) futures for February delivery on the New York Mercantile Exchange rose by US $1.42, or nearly 1.8%, to close at US $82.64 per barrel, the highest closing price since November 9.
Peter Spina, president and CEO of GoldSeek, said: "The most important point for gold is that it makes gold soar at rocket speed, and inflation is rocket fuel. Now, as the situation shows that inflation has been fully integrated into the economic system and people's awareness of inflation is getting higher and higher, gold will benefit greatly from it."
Gold futures for February delivery on the New York Mercantile Exchange rose 8.80 U.S. dollars, or 0.5%, to close at 1,827.30 U.S. dollars per ounce on Wednesday, the highest closing price since December 31, and recorded and rose for the fourth consecutive trading day. The futures closed up 1.1% on Tuesday.
"Gas prices are rising across North America due to cold weather and concerns about tight supplies," said Campbell Faulkner, senior vice president and chief data analyst at OTC Global Holdings.
Jeff Kilburg, chief investment officer at Sanctuary Wealth, added that part of the price surge was due to short covering. "A perfect storm is hitting the natural gas market, which is magnified by the persistent supply shortage and the impact of severe cold weather. Many short speculators are forced to cover their positions, thus exaggerating today's rally."
You are welcome to comment and forward today's trading ideas, including your views on the follow-up of the market trend? Which stock is bullish/bearish, sun-drying list and so on.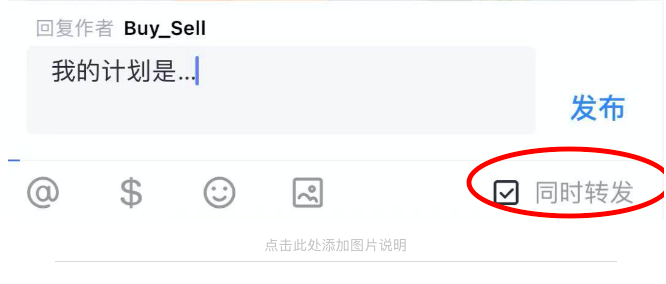 Disclaimer: The above content represents only the personal views of the poster and does not constitute investment advice on this platform.
Log in to participate in comments