How does Musk rule the world by having children?
The following article comes from Dr. X and the author Yue Ting
X-A-12.
The above string of symbols is not a meaningless garbled code, but the name of Elon Musk's seventh child.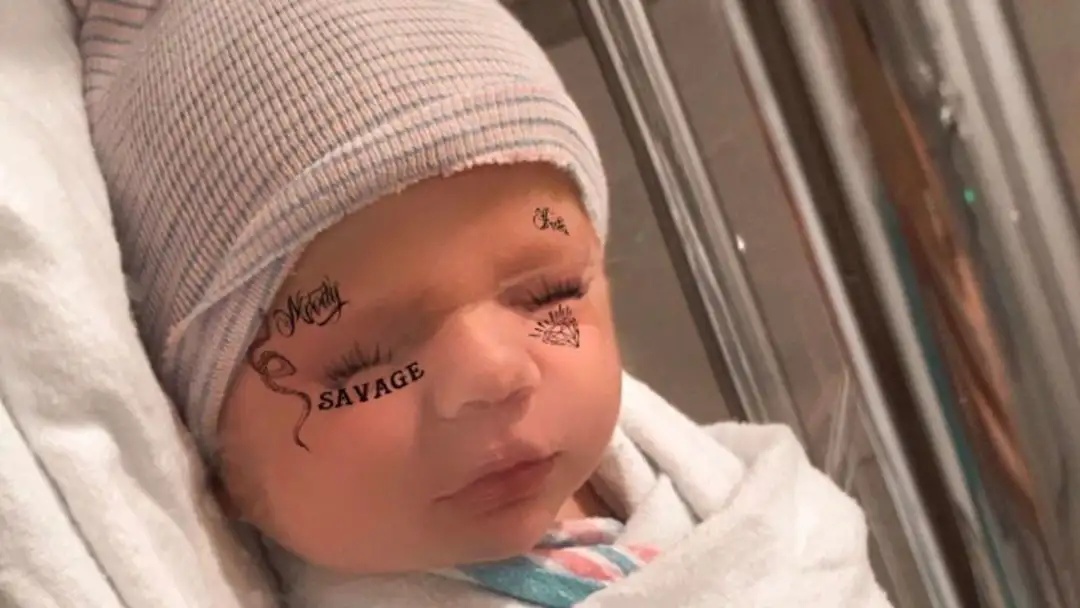 · Cool
According to the child's fucking explanation, the name means: unknown (X) + love and artificial intelligence (AL) + a high-speed reconnaissance plane (A-12).
Despite the wonderful name, Musk dotes on this newborn, and always takes intimate photos with him on Twitter.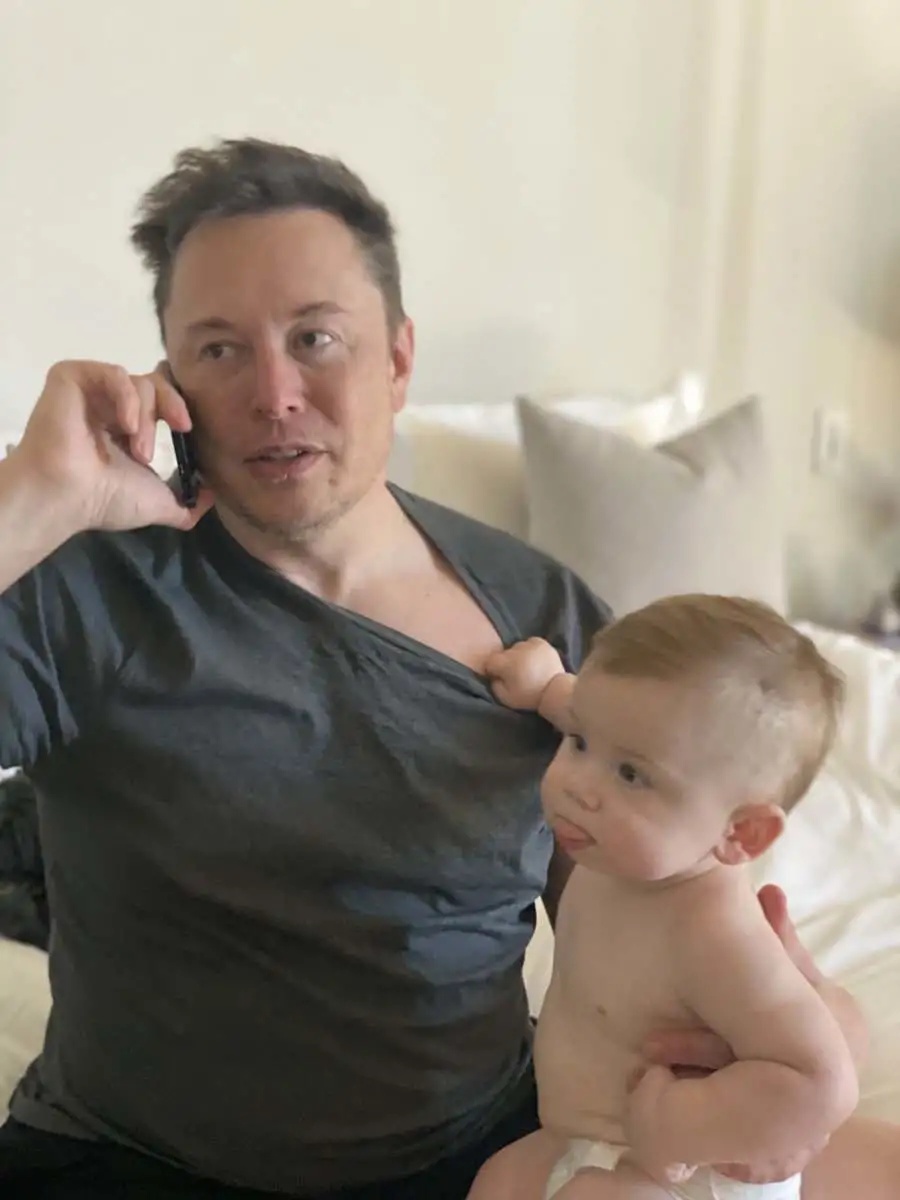 Not only that, Musk said he wanted an eighth child, preferably a girl.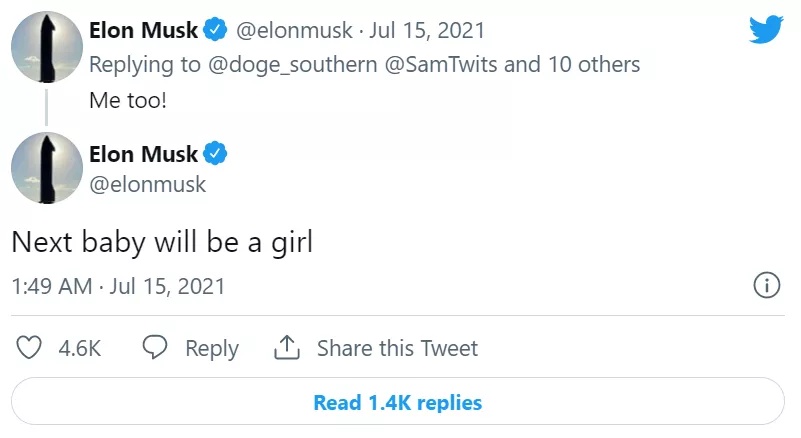 And recently, the technology giant even declared that not only I should have more children, but also couples all over the world should have more children, otherwise, the earth will be finished!
Why should Musk, a technology magnate, transform himself into a "fertility promotion ambassador"?

According to Musk's own idea, having more babies is the best way to save human civilization.
"Population collapse may be the biggest risk facing human civilization in the future." The billionaire wrote on Twitter.
In Musk's view, the decrease of newborns today means the decrease of effective labor force in the future.
Without labor, no matter how great the civilization project is, it can't be realized-including the Mars immigration plan that this big brother has been thinking about.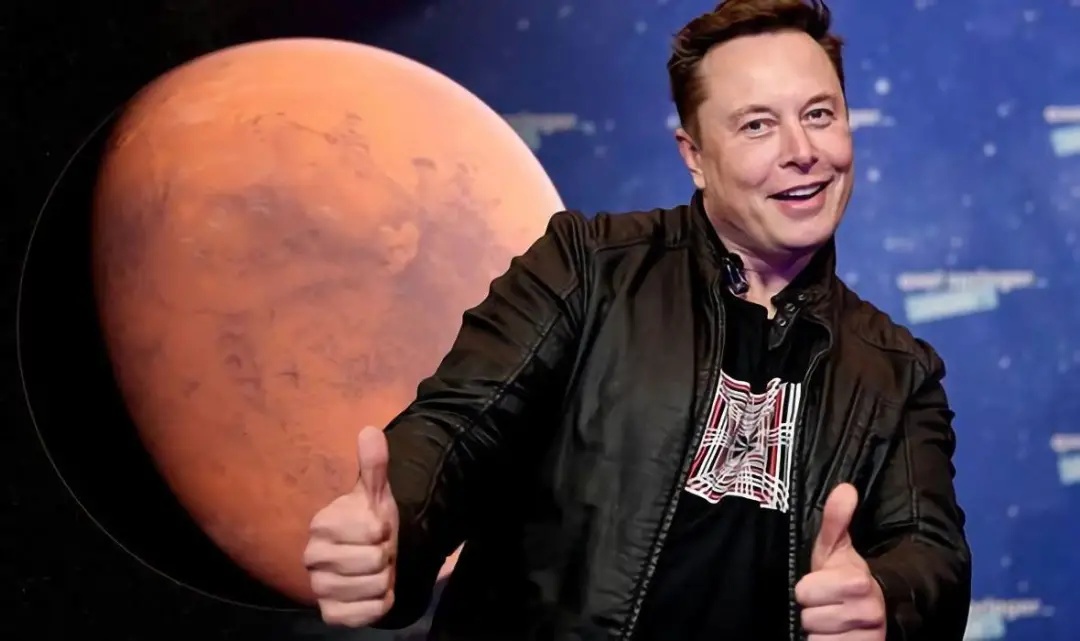 "Mars has zero residents at present, and it is in urgent need of fresh population injection." However, "adult diapers sell better than baby diapers now".
On social media, Musk is worried.
And his concern does have some truth. According to the data recently given by the medical journal Lancet, the global average fertility rate in 2017 was only 2.4%. According to the trend, by 2100, the average fertility rate is likely to fall below 1.7%.
Therefore, Musk said many times on the Internet that he would lead by example in order to "hold the building in the future".
Up to now, he has given birth to eight children, except for the eldest son who died early due to illness, and the remaining seven are 17 years old and the youngest is 1 year old.
The old horse should not only be born, but also be raised by himself and be a good father.
He often reveals some unique parenting classics in interviews, such as not instilling gender stereotypes in children, and taking small babies to watch Revelation of War.
However, many media reported that these are actually just for show. In private, Musk doesn't like raising children at all. He once said: "Babies are machines that only eat and shit."
Moreover, in education, the billionaire did not do it himself at all, but handed it all over to a school called Ad Astra.
This school, founded by Musk himself, is a mysterious educational institution with the least mention and the least known information among his many "changing the future" projects.
According to the fragmented catching of some foreign media, we can only roughlyKnow:
1. This school does not enroll students, but only accepts Musk's children and SpaceX employees' children.
2. This school is supported by a teacher who once opened a "school for gifted children" in Beverly Hills (one of the most prestigious residential areas in the world).
3. In this school, learning knowledge only depends on ability, not age.
4. The subjects taught in the school are mainly science and engineering, such as artificial intelligence (AI), applied science and programming.
It seems that this is a private college for the future elite, which is not the kind of public school that ordinary people can attend.
Therefore, in the eyes of many European and American netizens, Musk's remarks of "having children to save the world" are completely "standing and talking without pain", and he demands all mankind with his own standard of over 100 million yuan.
Spoof the answer
More importantly, Musk only said half of what he said about having more children.
In a 2015 book called "Elon Musk: Tesla, SpaceX and the Exploration of a Better Future," he said that what worries about the future is not "fewer and fewer newborns," but "SmartThere are fewer and fewer newborns.
Therefore, conspiracy theorists believe that the real purpose behind Musk's fertility is actually a continuation of American "eugenics".

In the past 100 years, the parenting idea of "continuing the family's high-quality genes and cultivating future generations in an elite way" has always had a good market in the upper elites of the United States (especially the scientific and technological elites).
Nikola Tesla, a famous scientific genius, once said in an interview with Liberty magazine in 1935:
"By 2100, Eugenics will be universally established … (Now) some places are already sterilizing criminals and madmen, but this is not enough … Parents who do not qualify for eugenics should not be allowed to give birth to offspring … After a century, a normal person will no longer think of marrying someone who is not suitable for eugenics, just as she does not want to marry a recidivist. "
Physicist William Shockley, the father of Silicon Valley, also hoped that the American Academy of Sciences could investigate the IQ level of various ethnic groups in China, fearing that if ethnic groups with too low IQ level had too many babies, the whole country would be ruined.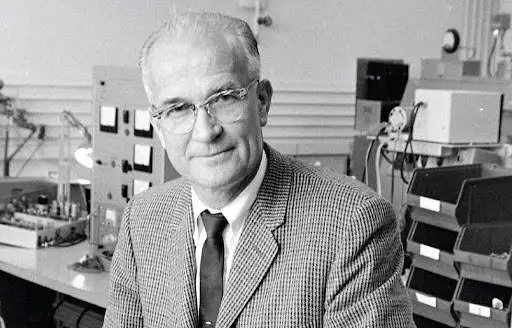 William Shockley
Shockley even designed a "voluntary sterilization reward program", which asked the government to give $1,000 each to those with IQ below 100 who voluntarily choose sterilization, in recognition of their "sacrifice" for the future of mankind.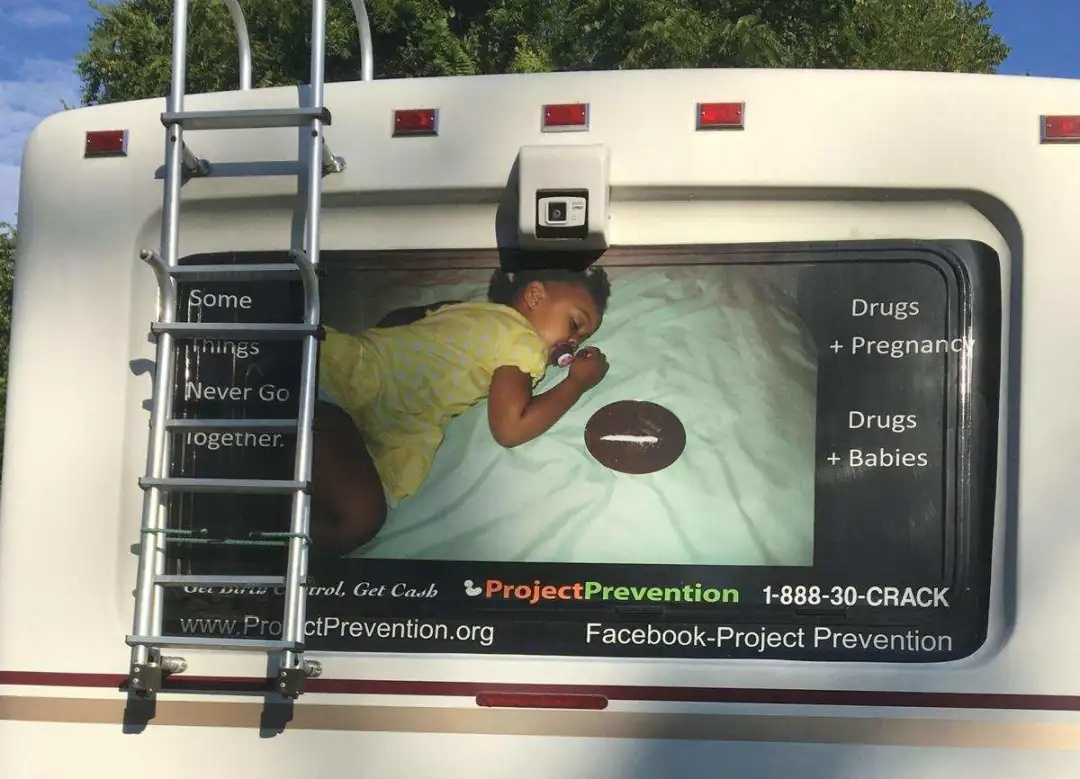 · There is a continuation of this thing. Project Prevention in the picture is an American non-profit organization that pays cash to drug addicts for voluntary long-term birth control, including sterilization.
And Musk is not only called "Silicon ValleyIron Man ", whose company produces cars calledTeslaIt was also rumored that it died mysteriously two years agoJeffrey EpsteinHave an unclear relationship.
Epstein is the craziest spokesman of eugenics.
According to the New York Times, one of the biggest dreams of the "rich prostitute" before his death was to realize the "human pasture" plan.
That is, abducting dozens of "high-quality" women to his ranch in New Mexico, making them all pregnant, giving birth to his children, and completing what he called "the inheritance of human high-quality genes".
· Right here
Epstein even considered freezing his brain and reproductive organs so that he could continue to reproduce when the technology matured in the future.
After his death, 130 people around the world claimed to be his illegitimate children.
In a sense, this evil investor really responded to Musk's call to "have more children".
For this reason, conspiracy theorists believe that although Musk ostensibly said "I have children for the future of mankind", he actually wanted to be "Epstein No.2" behind his back, and wanted to achieve some ulterior purpose by increasing and optimizing his offspring.
But in fact, the reason why Musk gave birth to so many children may only be because,He can.
If we look at fertility from the perspective of income, I believe most people have heard the saying that "the poor have more children and the rich have fewer children".
After all, if having babies is seen as an investment in the future, it is better for poorer families to ensure the number of the next generation than to pursue the quality of a child.
In vernacular, it means "what if any doll will make great achievements in the future?".
So fertility rates in the three Nordic countries are still far lower than in Africa's Niger and Angola this year, and there are far more extended families in the slums of Brooklyn than in the middle classes of Long Island.
:: Fertility comparison
However, the "rich" in the phrase "the poor have more children, but the rich have fewer children" does not include all the rich.
According to a recent survey by GoCompare, only 9% of billionaires in Europe and America have only one baby, while 21% have more than five children.
Similarly, in 2008, the editor-in-chief of the New York Times also said in an interview that the number of families with more than three children in the top 1.3% of families in the United States has increased significantly in the past decade.
Yes, it is not only the poor who have more children, but also the richest people.
And the reason for this is also very easy to understand:
When assets accumulate to a certain extent, many fertility problems that plague the middle class will be solved easily.
For example, the website QUARTZ reported that for many middle-class women with successful careers, having babies will delay their promotion and make them spare a lot of time to look after their newborns.
These, for those rich ladies who hire people to see their babies in the rich and powerful families and don't have to worry about their own careers at all, are nothing at all.
It can be said that if for a poor family, more children means more possibilities, then for a rich family, more children means moreShow off capital.
Bezos family
In a wealthy metropolitan area like New York, being able to raise four or five children just proves that the parents of this family are rich in financial resources.
Rich ladies on Manhattan's Upper East Side wear rings with their children's initials on them, according to Primates of Park Avenue: A Memory. The more rings there are, the richer the wife's family is.
Matching this fertility comparison is baby products launched by luxury brands such as Prada and Gucci, and a diaper bag can sell for hundreds or even thousands of dollars.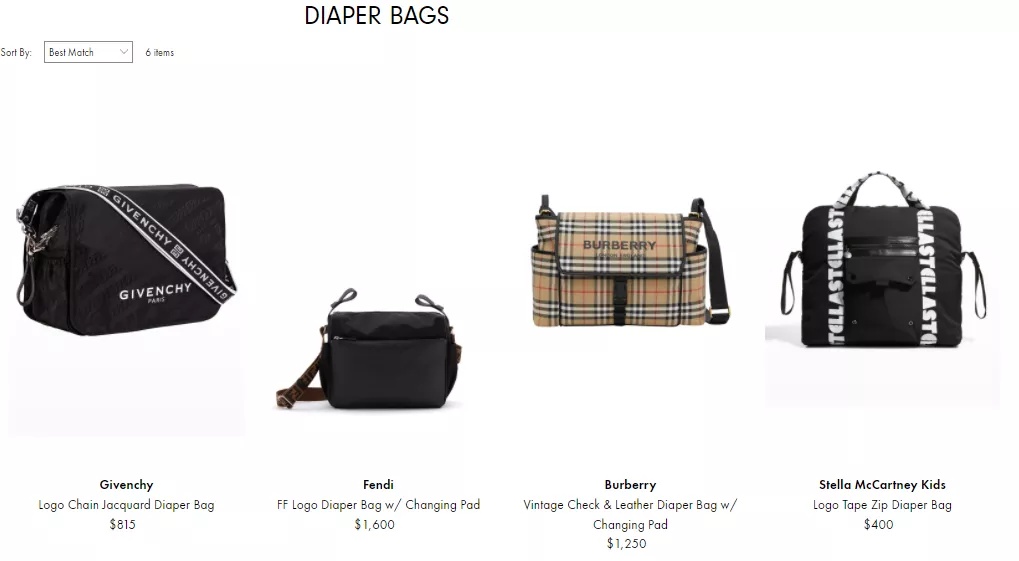 When parenting is capitalized, the bottom line of ethics begins to be impacted one after another.
Rich people not only want to have more children, but also live according to their own wishes.
For example, the Fertility Institute in California often gets calls from wealthy people asking if they can choose the pupil color of their next baby.
Rich people choose this place because this institute, like its peers, offers sex selection for newborns, starting at $2,000.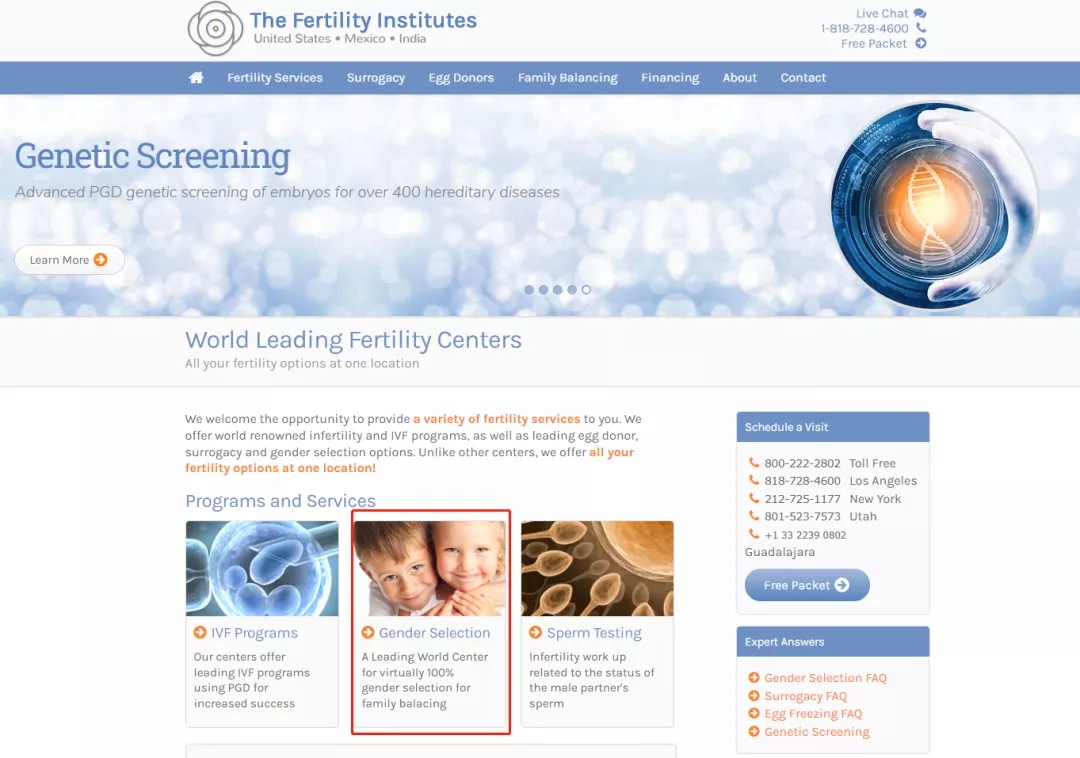 :: Sex selection
Of course, compared with surrogacy, all the above are trivial.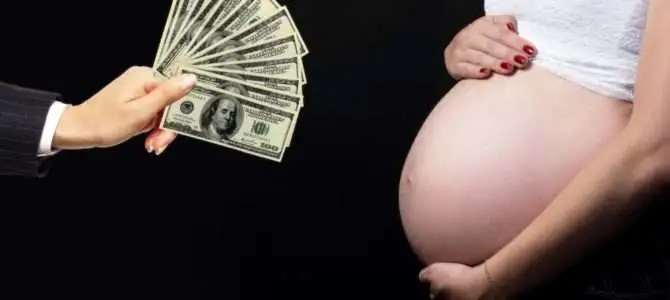 Once the birth is no longer conceived by the mother for 10 months, but "after giving birth to herself", it is possible to "industrialize" and "streamline" the production.
Therefore, in Asia, the son of the Japanese chaebol, Shigata Hiroshi, came up with a "Thousand Sons Plan" and wanted to borrow Thailand's surrogacy legalizationBoundary, make 1000 of their own descendants.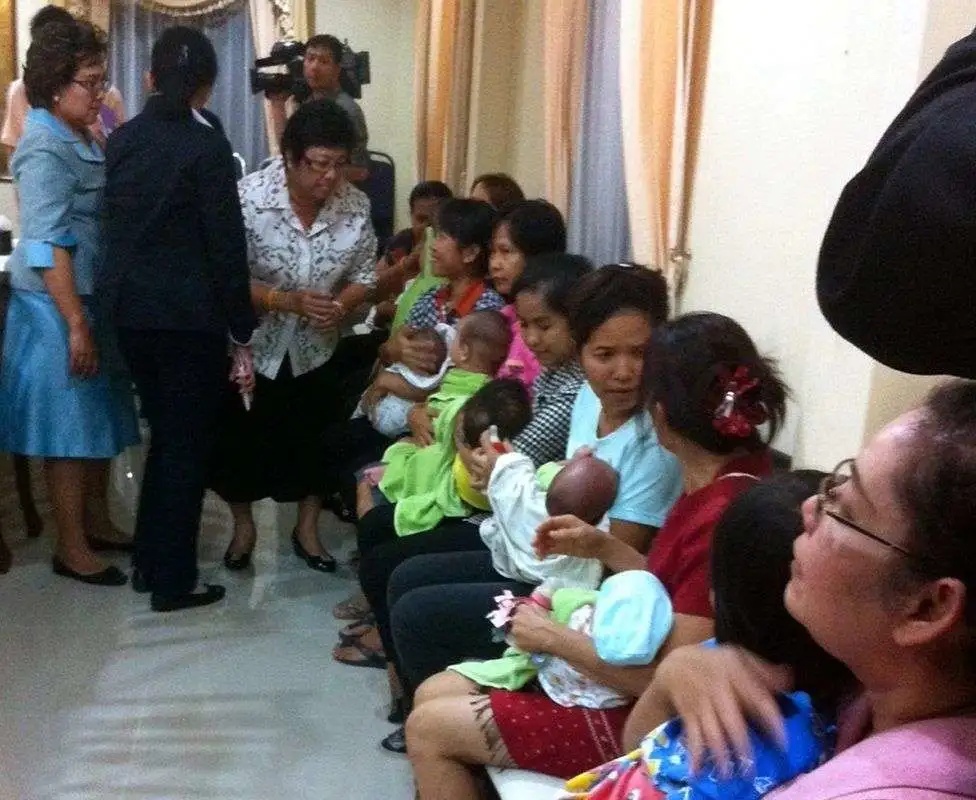 9/1000
In Europe, there is the idea of "having 100 children" by the Russian hotel tycoon and his wife.
At an overall cost of £ 800, 000, the idea has now created 22 surrogates, who are cared for around the clock by 16 nannies.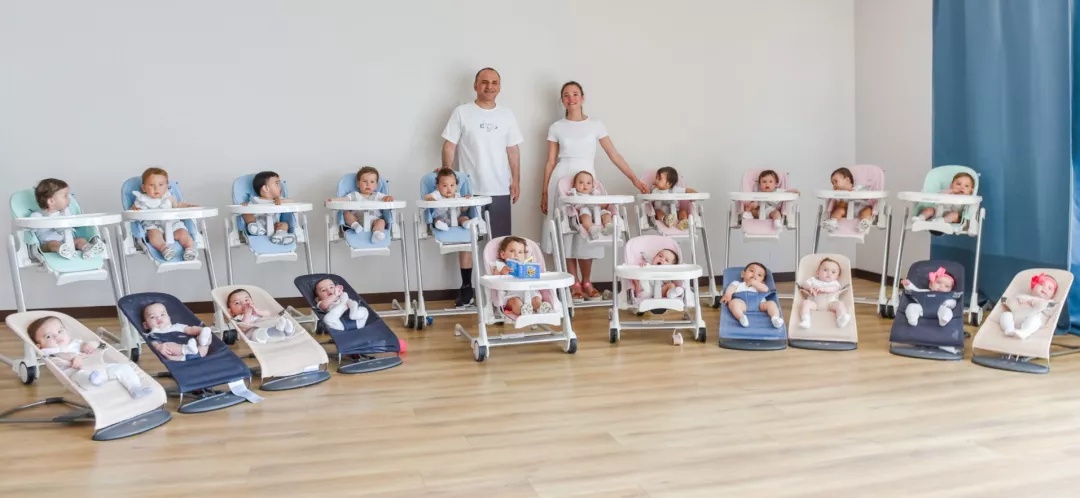 Compared with the above cases, Musk is a bit too conservative on the issue of fertility.
Therefore, the fact that rich people have more children has little to do with conspiracy theories, nor is it eugenics at work. In the final analysis, it is just a terrible appearance that expands infinitely after the instinct in the bones of life is combined with the monster of capital.
This reminds people of the novel called St. Libra.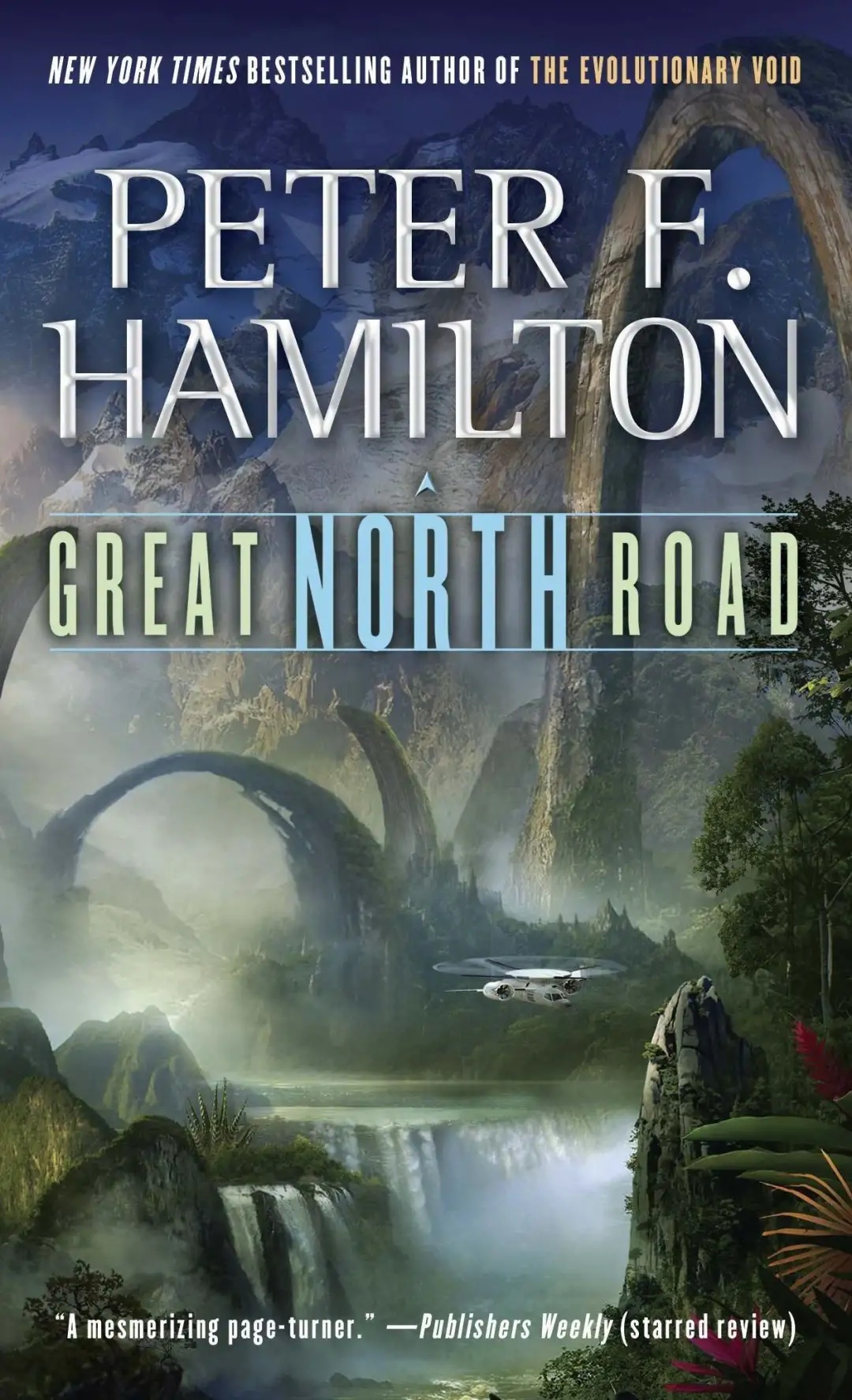 In the novel, with genetic modification and cloning technology, a guy named Kane North makes his cloned offspring spread all over the universe.
In the huge star domain, the North clan is the head of a big consortium. In the eyes of others, the surname North represents the giants, money and power.
The story of Saint Libra began a century later in 2143.
But for us now, the world manipulated by blood rather than individuals seems to be not just a whimsy in novels, but a terrible future that we may usher in.
Disclaimer: The above content represents only the personal views of the poster and does not constitute investment advice on this platform.
Log in to participate in comments