🚀 's "January 5" was mixed, and Tencent's stocks fell sharply. What to buy today?
Talk about today's trading ideas, including the follow-up views on the market trend? Which stock is bullish/bearish, sun-drying list and so on.
In fact, in fact, the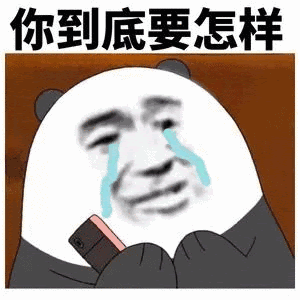 Hong Kong stock market
On January 5th, the main indexes of Hong Kong stocks opened mixed, with Hang Seng Index rising 0.15%, China Index falling 0.3% and Hang Seng Technology Index falling 1.44%. On the disk, Tencent, a US stock market, fell collectively overnight, driving Hong Kong stocks$JD-SW(09618)$,$BILIBILI-SW(09626)$,$KUAISHOU-W(01024)$Falling more than 5%,$MEITUAN-W(03690)$Falling more than 4%,$TENCENT(00700)$It also fell 2%, and Weimeng Group fell 2.6%; Gas stocks, sporting goods stocks and beer stocks fell ahead.$LI NING(02331)$Fall 1.8%; On the other hand, most of the biotechnology stocks that have been falling continuously rebounded, while insurance stocks rose collectively. The three major operators opened higher across the board, and China Mobile rose by more than 5%, and plans to repurchase no more than 10% of its shares.
"Big Mac" China Mobile (600941. sh) opened 9.41% higher in 63 yuan on its first day of listing today, and H shares opened 5.73% higher in HK $50.75, with the latest total market value of RMB 1,343.2 billion. The issue price of China Mobile is 57.58 yuan/share, raising 56 billion yuan, exceeding China Telecom's 54 billion yuan, making it the largest IPO of A shares in recent 10 years. China Mobile announced on the Hong Kong Stock Exchange last night that it plans to buy back 10% of the issued Hong Kong shares. According to the closing price on January 4th, the market value of 10% equity is HK $98.2 billion.
China Huarong resumed trading after a suspension of trading for 9 months, opening lower by more than 40%.
US stock market
The three major indexes of US stocks closed differently, with the Dow rising 0.59%, setting a new record high for the second consecutive day, the S&P 500 index falling 0.06% and the Nasdaq falling 1.33%.
The Omicron variant strain has spread rapidly throughout the United States. On Monday, the number of newly infected cases in the United States exceeded 1 million, setting a new record for newly infected cases in a single day since the outbreak.
American science and technology leaders, which are at a historical high level, are weakening collectively today.$Apple(AAPL)$Down 1.27%,$Tesla Motors(TSLA)$Down 4.18%,$Amazon.com(AMZN)$Fall 1.69%,$Alphabet(GOOG)$Down 0.45%,$Microsoft(MSFT)$Down 1.71%.
The concept of economic restart strengthened collectively, with Goldman Sachs rising 3.07%.$Chevron(CVX)$Up 1.82%,$Exxon Mobil(XOM)$Up 3.76%,$American Airlines(AAL)$Up 1.44%, United Airlines up 1.67%, Delta Air Lines up 0.74%, Royal Caribbean Cruises up 1.92%, Norwegian Cruises up 1.31%, Boeing up 2.78%.$Ford(F)$It closed up 11.67%, ranking first in the S&P 500, and plans to double the production of F-150 electric pickup trucks.
Most of the popular Chinese stocks closed lower on Tuesday, while the online education sector fell, and the head education fell by more than 38%.
In terms of other Chinese stocks,$Trip.com Group Limited(TCOM)$Up more than 2%,$Autohome(ATHM)$Up more than 1%, Lufax Holdings.
Tencent reduced its holdings$Sea Ltd(SE)$Down 11%, Tencent is a Chinese stock,$Pinduoduo Inc.(PDD)$Down 11%,$Bilibili Inc.(BILI)$Down 9%,$JD.com(JD)$Drop 6%
Among the new energy vehicle stocks,$Li Auto(LI)$Falling more than 6%,$NIO Inc.(NIO)$,$XPeng Inc.(XPEV)$Fall more than 5%.
Futures market
Caroline Bain, chief commodity analyst of Capital Economics, said that compared with other COVID-19 variant strains, the symptoms of people infected with Omicron variant strains are lighter and the mortality rate is lower, which makes the government not take extensive blockade or travel restrictions that may affect crude oil demand, which supports oil prices.
On Tuesday, West Texas Intermediate crude oil (WTI) futures for February delivery on the New York Mercantile Exchange rose 91 cents, or 1.2%, to close at $76.99 per barrel. On Monday, the futures price rose by nearly 1.2%.
Despite the rise in US Treasury bond yields, the disappointing US manufacturing economic data in December and the uncertainties brought by the Omicron variant strain still supported the gold price.
On Tuesday, gold futures for February delivery on the New York Mercantile Exchange rose $14.50, or 0.8%, to close at $1,814.60 an ounce.
You are welcome to comment and forward today's trading ideas, including your views on the follow-up of the market trend? Which stock is bullish/bearish, sun-drying list and so on. In fact, in fact, the
In fact, in fact, the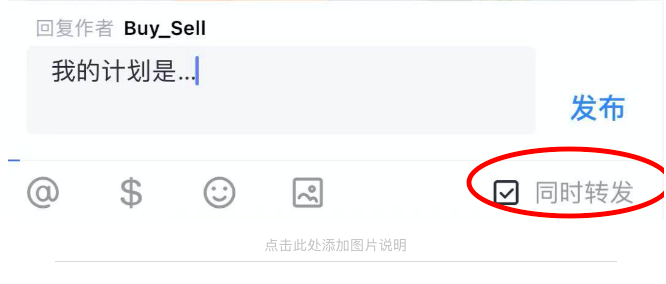 In fact, in fact, the
Disclaimer: The above content represents only the personal views of the poster and does not constitute investment advice on this platform.
Log in to participate in comments