Top 10 Technology Trends and Top 10 Preferred Stocks in 2022
Technology stocks face greater challenges this year, but these companies can still win.
In 2021, the U.S. stock market was in turmoil, and the worries caused by the slowdown of economic growth and Novel Coronavirus mutant strain occasionally impacted the stock market, but all major stock indexes still hit record highs. It's time to look at the top ten major trends in the technology industry and which companies have the best hope of winning in 2022.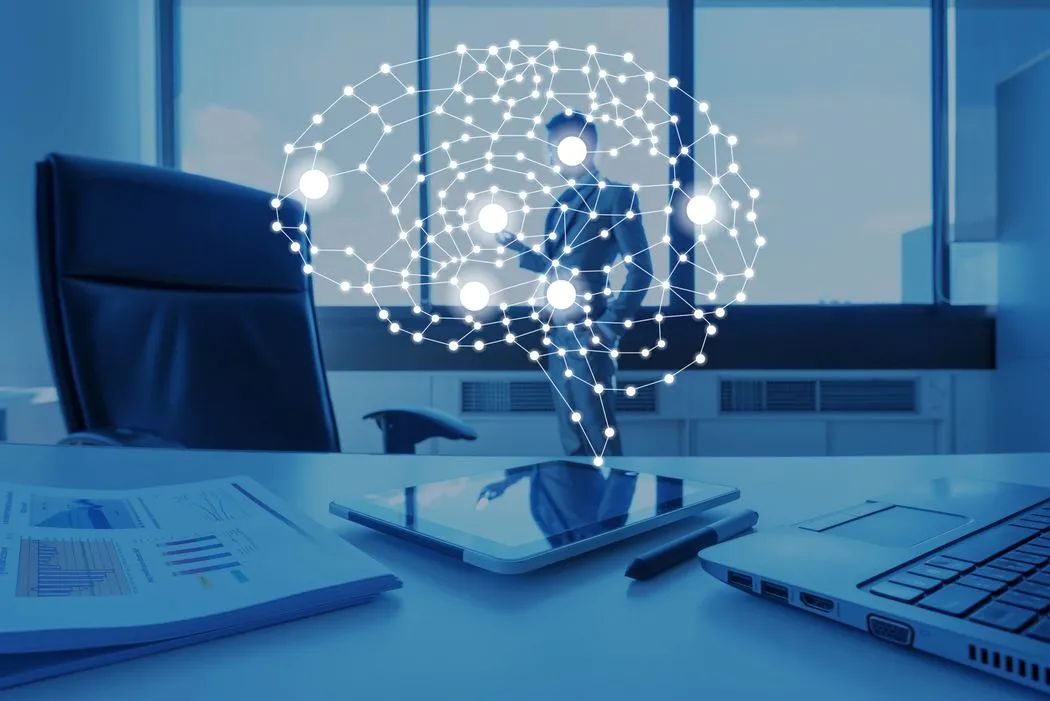 Cloud computing
Preferred stock: Amazon (AMZN)
AWS, Amazon's cloud service, has dominated the cloud computing field for some time. At present, AWS has more than $16 billion in revenue every quarter, but AWS has experienced two major outages in recent months. In 2021, Amazon's share price lagged significantly behind the S&P 500 index, and only rose by 4.8% in the year ending December 28, 2021. However, considering that enterprise cloud investment may not slow down in 2022 and AWS has huge profits, Amazon is expected to perform better in the new year than last year.
Other stocks worth watching: Oracle (ORCL)
Oracle grew significantly in 2021. Towards the end of the year, it acquired Cerner for $28 billion, which sells software to help doctors obtain and analyze medical records. Oracle's cloud computing business grew well in 2021, and its annual revenue now exceeds 10 billion US dollars. The company has risen by 37% in the year to December 28, and its performance is relatively stable in the turbulent market environment, and it is expected to achieve greater growth in 2022.
Meta-universe
Preferred stock: Roblox (RBLX)
Facebook's parent company Meta Platform (FB) may have contributed a lot to the popularization of the concept of meta-universe, but Roblox has spent 17 years creating immersive experiences. Roblox claims that half of children in the United States use the company's platform, and the community of 10 million developers has created more than 24 million experiences on Roblox platform.
Meta and other companies hope to create meta-universe experience through AR and VR, while Roblox has created a more real experience on its game platform, making it a real leader in this field. With the popularization of technology, more investors will seek to enter this field, which is expected to help Roblox continue to make profits.
Other stocks worthy of attention: NVDA
NVIDIA plays a key role in developing the meta-universe through its Omniverse platform. At present, there are 40 million developers looking for tools to unlock the meta-universe, and Nvidia's technology seems to be a key contributor to it. It is very likely that the company will continue this trend in 2022.
5G
Preferred stock: Qualcomm (QCOM)
In recent years, 5G has been a hot topic. In 2021, the global shipments of 5G mobile phones exceeded 560 million units, achieving real development. As a leading chip manufacturer and licensor of 5G technology, Qualcomm has benefited a lot. 2022 will be another important year for the development of 5G. Apart from mobile phones, related technologies used in automobiles, Internet of Things and infrastructure will benefit Qualcomm.
Other Stocks to Watch: Apple (AAPL)
As part of the settlement reached in 2019, Apple still relies on the 5G chipset and technology provided by Qualcomm as part of its license agreement, which may last longer than most people expect.
However, since the launch of the 5G iPhone 13, Apple has quickly become the leading company in global 5G mobile phone shipments, accounting for nearly one-third of all 5G mobile phones in the world. With the launch of the next generation of products, Apple's revenue and profit will continue to grow, which will push the stock price up further.
Digital transformation
Preferred stock: Microsoft (MSFT)
Under Satya Nadella, Microsoft has performed well in 2021, with its share price up 53pc as of Dec. 28 and revenue and profits growing every quarter. The product portfolio from software to cloud computing to equipment is one of the product portfolios that can best meet the needs of digital transformation of enterprises, if not the most comprehensive. Even under the background of rising interest rates and inflation and persistent epidemic, Microsoft's share price will continue to rise.
Other stocks worth watching: Alphabet (GOOGL)
As of December 28, 2021, the share price of Alphabet, the parent company of Google, rose by 67% during the year, which was higher than that of Microsoft. While Alphabet's commercial success owes much to its massive advertising revenues, the company has built a mix of cloud computing, software as a service (SaaS), business applications, and collaborationAnd so on, making it an excellent partner for companies seeking to accelerate digital transformation. With the support of advertising business, it is expected that Alphabet's business of helping enterprises to transform digitally will maintain its growth momentum in 2022.
E-commerce and customer experience
Preferred stock: Adobe (ADBE)
Amazon may be the most obvious investment target in this field, but in fact 2022 will be an important year for Adobe. Although the stock price has fallen sharply after the recent financial report and investor day activities, the creative and experiential technology provided by Adobe for marketers will push the stock price to rebound strongly in 2022. The potential market size (TAM) of Adobe's experience cloud will rise to more than 200 billion US dollars in 2024. Investors should pay close attention to the development of this business, because this will be the most important growth part of Adobe in the next few years.
Other Stocks to Watch: Twilio (TWLO)
Hit hard by the selling of growth stocks, Twilio fell by more than 23% during the year as of December 28, 2021. However, the company's technology, developer ecosystem and several key acquisitions, including Segment CDP, put it in an excellent development position, and it is expected to become one of the leading platforms for enterprises seeking to provide the best customer experience through mobile and digital platforms. Although there are some uncertainties in this expectation, Twilio's upside is very attractive.
Enterprise collaboration
Preferred stock: Microsoft (MSFT)
Microsoft's Microsoft Teams service has 250 million monthly active users, which is undoubtedly a big winner in this field. In addition to providing corporate collaboration and work experience services, Microsoft is becoming more diversified and increasingly competitive. Salesforce gained a lot after acquiring Slack, but now Microsoft's advantage is more prominent.
Other stocks to watch: Zoom Video Communications (ZM)
Zoom's share price soared to $500 during the pandemic, but then fell below $200, which led to the collapse of the acquisition of Five9, a software provider for cloud contact centers. But Zoom still has a huge user base and revenues are still growing at double-digit rates, with quarterly revenues topping $1 billion. The company's platform is also developing towards mixed events and asynchronous messaging. These will all bring opportunities to Zoom and its investors.
Artificial intelligence
Preferred stock: NVDA (NVDA)
Nvidia's market value is moving towards $1 trillion, and investors have given up their expectations for the company to acquire ARM, because even without ARM, Nvidia's growth is gratifying. Whether it is artificial intelligence used in games, meta-universe or automobiles, NVIDIA can provide the required software, hardware and framework.
Other stocks to watch: Amazon (AMZN)
Amazon has invested a lot in self-developed chips, and these investments will bear fruit in 2022. Although Amazon also provides GPUs produced by Intel and Nvidia through AWS's combination of artificial intelligence and machine learning services, Amazon is still building another future: providing highly competitive or market-leading performance in artificial intelligence training and reasoning. Although AWS will not become a company with prominent artificial intelligence business like NVIDIA, AWS's ability to provide enterprise-oriented virtual servers in the field of cloud computing will help AWS maintain a growth rate close to or exceeding 30% in the past year.
Autopilot Vehicle/Advanced Driving Assistance System (ADAS) Technology
Preferred stock: Mobileye, a subsidiary of Intel (INTC)
The author focuses on technology companies that are expected to win a lot because of people's interest in self-driving cars. Although there is no revenue yet, the market value of companies such as Lucid (LCID) and Rivian (RIVN) has surpassed that of companies such as General Motors, BMW and Volkswagen. The author believes that Mobileye, a subsidiary of Intel, will bring rich returns to investors in 2022. The company recently announced that it will split its self-driving car business unit Mobileye and go public separately. Through this transaction, Intel will release a lot of value. So far, Mobileye has shipped more than 100 million EyeQ ADAS chips. After Mobileye goes public, Intel will remain the company's largest shareholder.
Other stocks worthy of attention: Qualcomm (QCOM)
Recently, BMW and General Motors have attracted a lot of attention in vehicle design. Qualcomm's vehicle design plan has expanded to more than 10 billion US dollars, which is expected to become the company's next business with annual revenue of 1 billion US dollars. Qualcomm has launched Snapdragon Ride Vision System, an open and extensible platform for autonomous driving, which makes it easier for large automobile manufacturers to upgrade their vehicles in a short time. Qualcomm's auto business, which has risen to more than $200 billion in market value, is undervalued by investors, and its share price may rise in 2022.
Semiconductor
Preferred Strand: Ultramicro Semiconductor (AMD)
Just like Yingweida became the darling of the field of artificial intelligenceIn addition, ultramicro semiconductor has become one of the most concerned companies in the semiconductor field. Over the past few years, the company has grabbed market share in laptops and, more importantly, servers.
Under the leadership of CEO Lisa Su, the growth of ultramicro semiconductors is remarkable. As of December 28, 2021, the company's share price rose by 67% during the year, occupying 10% market share in the data center server field, the first time since 2007. Such growth is crucial to the continued growth of revenue and profit margins of Ultramicro Semiconductor, making the company an attractive investment target.
Other Stocks to Watch: Marvell (MRVL)
Marvell CEO Matt Murphy never seems to miss, and the recovery of this chipmaker has been supported by the strong growth of key long-term trends such as 5G, automobiles and data centers. In 2021, Marvell changed from one of many semiconductor stocks to one of the stocks that investors who believe that semiconductors will devour the world must hold. The company's share price almost doubled in 2021 and recently hit a record high, and is expected to rise further in 2022.
Enterprise software
Preferred stock: Salesforce (CRM)
Salesforce looks somewhat unremarkable because of the strong performance of enterprise software from Microsoft and Oracle in 2021. However, Salesforce's growth has been very stable, and its platform Hyperforce is becoming more and more optimistic, and its growth trajectory is also very concerned. Salesforce has acquired MuleSoft, Tableau and Slack, among others, and is expected to make great achievements next. As of December 28, 2021, the stock rose by only 15% during the year, and will rise further in 2022.
Other Stocks to Watch: SAP (SAP)
SAP may be a bit of a tedious company, but it has more than 425,000 customers and can generate substantial recurring revenue. Now, SAP is making great strides in the field of cloud computing, and this transformation will bring an attractive growth opportunity for SAP in 2022. 77% of the company's revenue belongs to the category of "predictable market", and the revenue growth of cloud business is about 20%. If the transformation of cloud business continues to advance, the stock price will rise and bring opportunities.
Daniel Newman is chief analyst at Futurum Research, which provides research, analysis, advice and/or consulting services to Salesforce, SAP, Marvell, Nvidia, Intel, Amazon and dozens of other technology and digital industry companies. Neither Newman nor Futurum Research owns any of the companies.
Daniel Newman (Daniel Newman)
Editor Guo Liqun
Translate Xiao Cai
Copyright Notice:
Barronschina's original articles are not allowed to be reproduced without permission. For the English version, see "These Are Tech's 10 Megatrends for 2022-and the Stocks to Buy" reported on December 29th, 2021.
(This article is for the reader's reference only and does not constitute provision or reliance on investment, accounting, legal or tax advice.)
Disclaimer: The above content represents only the personal views of the poster and does not constitute investment advice on this platform.
Log in to participate in comments