🚀 [January 4] US stocks get off to a good start in 2022! The Dow index has reached a new high. What are the trading plans today
Talk about today's trading ideas, including the follow-up views on the market trend? Which stock is bullish/bearish, sun-drying list and so on.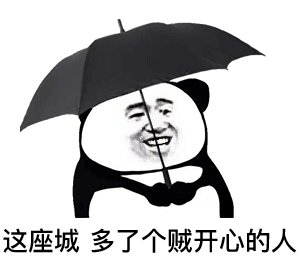 Hong Kong stock market
On January 4th, the major indexes of US stocks reached a new high overnight. Today, the three major indexes opened higher and rebounded. The Hang Seng Index rose 0.54%, the National Index rose 0.56%, and the Hang Seng Technology Index rose 0.45%. On the disk, large technology stocks generally rose,$Alibaba(09988)$Up nearly 3%,$BIDU-SW(09888)$Up 1.5%,$TENCENT(00700)$,$XIAOMI-W(01810)$A slight increase; The trend of Chinese medicine stocks, which rose sharply yesterday, was divided.$MODERN CHI MED(01643)$It opened higher by nearly 6%, Baiyun Mountain and Tongrentang Technology opened lower, and Evergrande concept stocks rose.$HENGTEN NET(00136)$Up nearly 5%, the subsidiary signed an agreement with Tencent to start game business cooperation; Auto stocks, sporting goods stocks and gambling stocks rose collectively; Biotechnology stocks were among the top losers, while home appliance stocks and paper stocks weakened significantly.
The "AI First Share" whose share price doubled in three trading days$SENSETIME-W(00020)$This morning, it opened 8.26% higher to HK $8.39 again, setting a new high price for listing. The latest price is 118% higher than the IPO price of HK $3.85, and the latest market value is HK $279.2 billion. Shang Tang is an artificial intelligence software company focusing on computer vision software, and its business covers four major sectors: smart business, smart city, smart life and smart car. According to Sullivan's report, the company's revenue has ranked first in Asia in 2020. Data show that from 2018 to 2020 and the first half of 2021, the company's operating income was 1.85 billion yuan, 3.03 billion yuan, 3.45 billion yuan and 1.65 billion yuan respectively.
$BYD COMPANY(01211)$It rose by over 4%, and the cumulative sales volume of new energy vehicles increased by 218% year-on-year in 2021.
$FIRST SERVICE(02107)$Resumption of trading fell by nearly 44%, and Sunac Services terminated its acquisition of shares in the company.
US stock market
On the first trading day of US stocks in 2022, after a round of rapid diving at the opening, the three major stock indexes collectively rose driven by heavyweights, and finally the Dow Jones Industrial Average and S&P 500 Index once again set a new closing record high.
The Dow rose 0.68%, the S&P 500 index rose 0.64%, and the Nasdaq rose 1.2%.
Most American technology leaders are stronger today.$Apple(AAPL)$It rose by about 3% in intraday trading, and its market value briefly exceeded 3 trillion US dollars. Last year, Apple's share price rose by 34%, making it the constituent stock with the largest increase in Dow Jones Industrial Average.$Tesla Motors(TSLA)$In the fourth quarter, the delivery volume reached a record 308,600 vehicles, exceeding expectations. It also makes the company's annual delivery data fixed at 936,000 vehicles. Stimulated by favorable conditions, Tesla rose by 13.53%, approaching a historical high.$Amazon.com(AMZN)$Up 2.21%,$Alphabet(GOOG)$Up 0.27%,$Microsoft(MSFT)$Down 0.47%,$AMD(AMD)$Up 4.41%, Nvidia up 2.41%.
The concept of economic restart also continued to rise after the holiday, with Goldman Sachs up 3.34% and Chevron up 1.63%.$Exxon Mobil(XOM)$Up 3.84%,$American Airlines(AAL)$Up 4.40%.
< p > Hot Chinese stocks closed mixed on Monday,
$Smart Share Global(EM)$
Renren Company was among the top gainers;
$NIO Inc.(NIO)$
Up more than 5%, the company delivered 10,489 vehicles in December, up 49.7% year-on-year.
In terms of other Chinese stocks, Mushroom Street rose by over 9%, Fun Headlines and Happy Cars rose by over 8%, car home rose by nearly 4%, 36 Krypton, Tuniu and Wuxin Technology rose by over 3%, Weibo, Sohu and Ctrip rose by over 2%.$AiHuiShou International Co. Ltd.(RERE)$Up nearly 2%,$Alibaba(BABA)$Huya, Huanju Group and Tucson will rise by more than 1% in the future.
Among the new energy vehicle stocks, Weilai Automobile rose more than 5%,$Li Auto(LI)$Up nearly 1%,$XPeng Inc.(XPEV)$Down 0.1%.
Futures market
RBC capital market analysts led by Helima Croft wrote in the research report published on Monday: "Although the number of infections of Omicron variant strains in important areas continues to rise, the concerns about crude oil demand may be controlled in the short term because no extensive blockade restrictions have been adopted."
West Texas Intermediate crude oil (WTI) futures for February delivery on the New York Mercantile Exchange rose 87 cents, or 1.2%, to close at $76.08 per barrel.
On the first day of the new year, the yields of US stocks and US Treasury bonds climbed, bringing the price of gold futures to the lowest level in two weeks.
"The gold market is struggling with the negative sentiment that caused it to fall 3.6% in 2021," Zaner institutional analysts wrote in Monday's market commentary.
Gold futures for February delivery on the New York Mercantile Exchange fell $28.50, or 1.6%, to close at $1,800.10 per ounce, the lowest closing price since December 21. The lowest intraday price was $1,798.20.
You are welcome to comment and forward today's trading ideas, including your views on the follow-up of the market trend? Which stock is bullish/bearish, sun-drying list and so on. In fact, in fact, the
In fact, in fact, the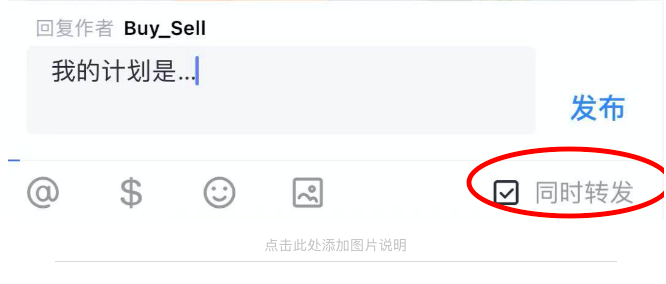 Disclaimer: The above content represents only the personal views of the poster and does not constitute investment advice on this platform.
Log in to participate in comments