"Female Buffett" was completely planted, and Sister Wood withdrew 40% a year! Still add positions!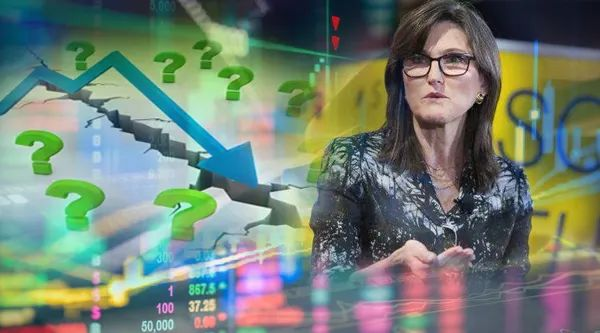 Sister Wood, whose real name is Catherine Wood, founded ARK Investment at the age of 58.Focus on "destructive innovation", focus on extreme growth in style, and hold heavy positions in technology stocks for a long time.
In 2020, Cathie Wood became famous for continuously betting heavily on Tesla, and the average return rate of as many as five ETFs under ARK exceeded 140%! Therefore, it is called "female Buffett".
In 2021, however, Cathie Wood failed.
In this year, over 80% of the stocks held by ARK retraced more than 40% in the past year, among which the second largest Awkwardness stocks retraced more than 70%!
With the US interest rate hike approaching this year, the pressure on technology stocks is increasing. Wood officially focuses on investing in "disruptive innovation" technology companies, so 2022 has just begun.$ARK Innovation ETF(ARKK)$It plummeted by 10.75%: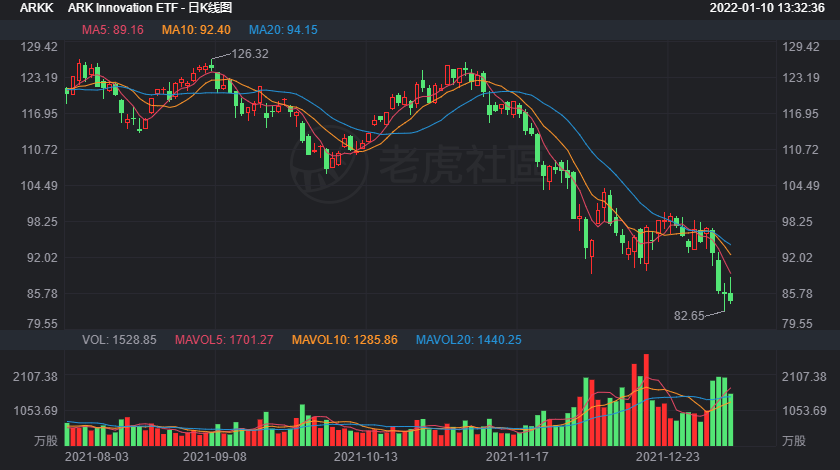 According to CNBC statistics, among the 43 stocks held by ARK, 36 have fallen by more than 40% in the past year. At present, the top ten Awkwardness stocks are as follows:
$Tesla Motors(TSLA)$/$Zoom(ZM)$/$Roku Inc(ROKU)$/$Teladoc Health Inc.(TDOC)$/$Coinbase Global, Inc.(COIN)$/$Spotify Technology S.A.(SPOT)$/$Unity Software Inc.(U)$/$Exact Sciences(EXAS)$/$Twilio(TWLO)$/$Square(SQ)$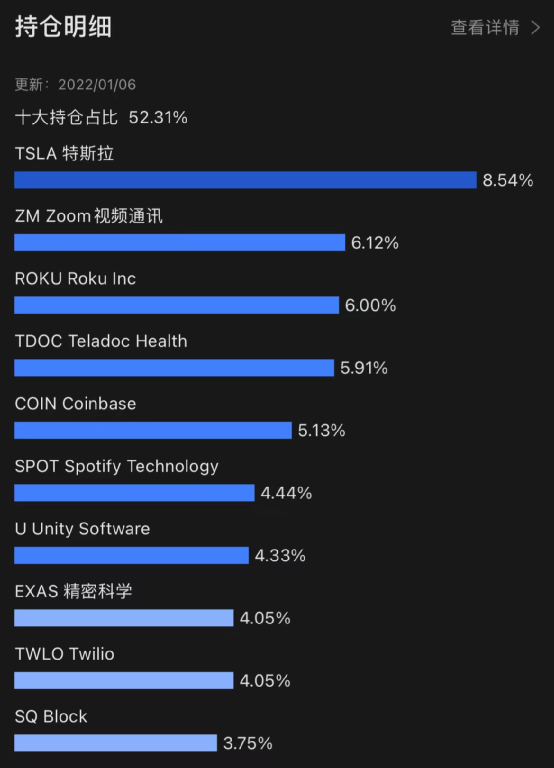 Even though ARK has been frustrated recently, Cathie Wood's confidence in "disruptive innovative enterprises" has not wavered.
She told the media:
I'm just getting the stock I'm most sure of at a lower price. I think these stocks can still quadruple in the next five years.
This week, Cathie Wood continued to buy her favorite stocks, including$DraftKings Inc.(DKNG)$,$Square(SQ)$And$Roblox Corporation(RBLX)$Wait.
.....For detailed performance:Cathie Wood's 2022 trades: sold Tesla, Twitter; bought Palantir, Teladoc
Finally, let's talk:
What do you think of the collapse of Cathie Wood's fund ARK?
Do you think ARK can soar this year?
Wonderful message users can get 888 community points!
Disclaimer: The above content represents only the personal views of the poster and does not constitute investment advice on this platform.
Log in to participate in comments