Inflation in the United States is hot, and there are 15 inflation-protected investments here
The inflation rate in the United States has risen to the highest level since the early 1980s.
At present, inflation has risen to a headache for consumers, the Federal Reserve and investors. Market participants expect interest rates to rise as the Fed struggles with rising prices. At the beginning of 2022, rising prices have already led to the selling of US stocks.
Everyone is inevitably affected by inflation to some extent, but in the face of the pressure brought by inflation on the stock market, investors can take the initiative and make some adjustments to their portfolios.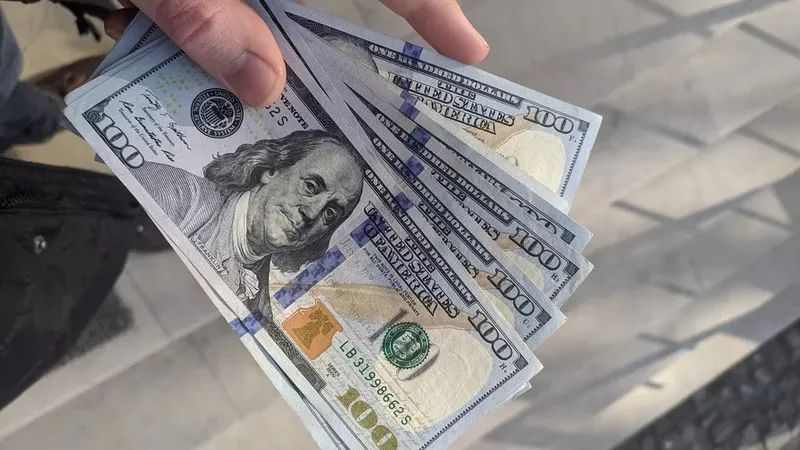 Data released on Wednesday showed that the US consumer price index (CPI) rose by 7% year-on-year in December 2021, which was higher than the 6.8% increase in November. Inflation has risen to its highest level since the early 1980s.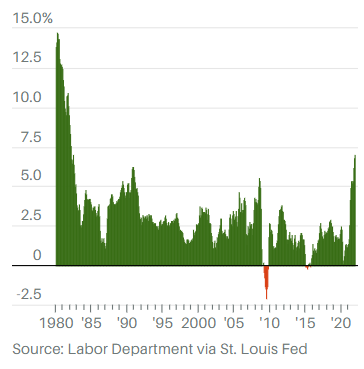 As inflation intensifies, investors can review which investments performed better in the past high inflation environment. Sean Markowicz, a strategist at Hartford Funds, found that during the period of high inflation, the returns of five sectors, namely utilities, real estate investment trusts (REIT), energy, consumer necessities and health care, were all positive.
REIT and energy can beat inflation because real estate and oil prices rise along with overall prices. In addition, when prices rise, consumers will give up some of their consumption, but utilities, consumer necessities and health care are relatively indispensable. Even if electricity prices or food prices rise, the demand of these industries will not decline, so they can maintain their profit margins.
When building an inflation-protected portfolio, investors can start from these five sectors and then choose the best stocks from them.
According to the ratings given by Wall Street analysts, Barron Weekly selected three stocks from each of these five sectors that were most favored by analysts. Barron Weekly selected 15 stocks from the Russell 1000 index of large-cap stocks, ranking them in no particular order.
REIT:Alexandria Real Estate Equities (ticker: ARE), Sun Communities (SUI) and Invitation Homes (INVH).
Energy:Cheniere Energy (LNG), Marathon Petroleum (MPC) and ConocoPhillips (COP).
Utilities:AES (AES), CenterPoint Energy (CNP) and NiSource (NI).
Consumption necessities:Spectrum Brands (SPB), Mondelez International (MDLZ) and Philip Morris International (PM).
Health care:Avantor (AVTR), Encompass Health (EHC) and Sotera Health (SHC).
Overall, about 90% of the analysts who tracked the 15 stocks gave a "buy" rating, compared with an average "buy" ratio of about 60% for Russell 1000 stocks.
Inflation-protected investment
Analysts are optimistic about sectors that can protect investors from rising prices.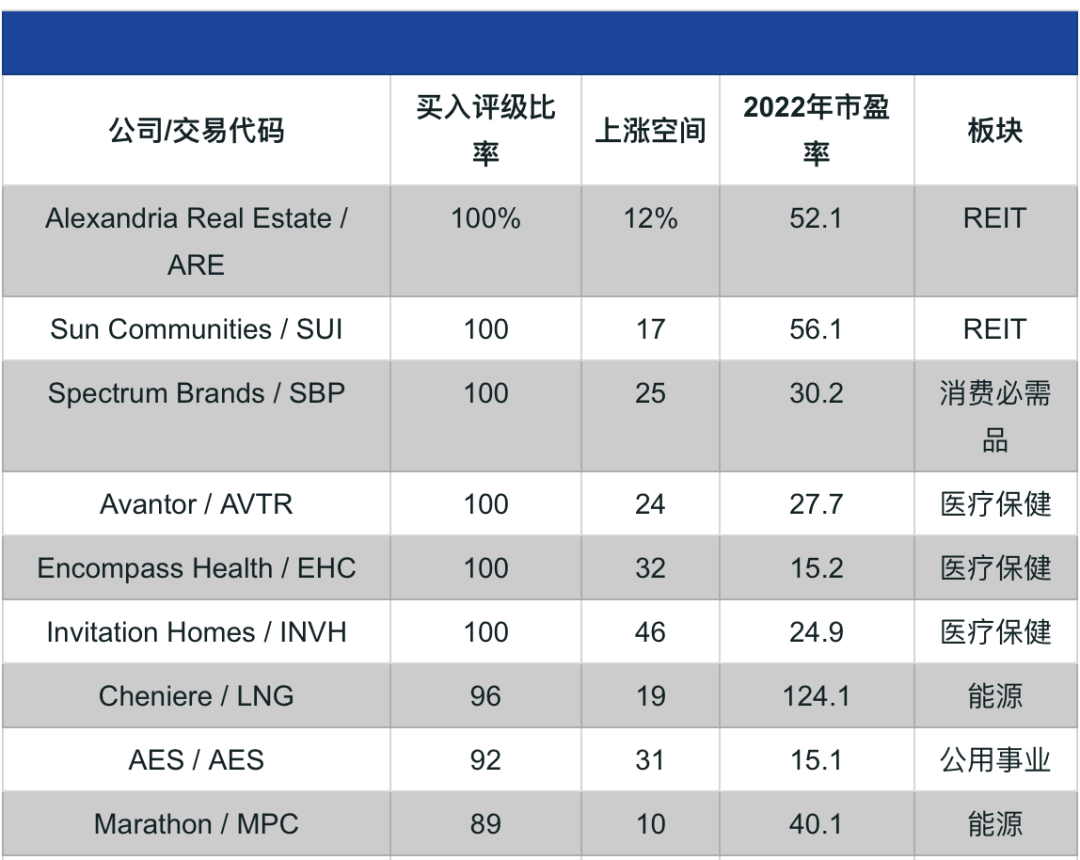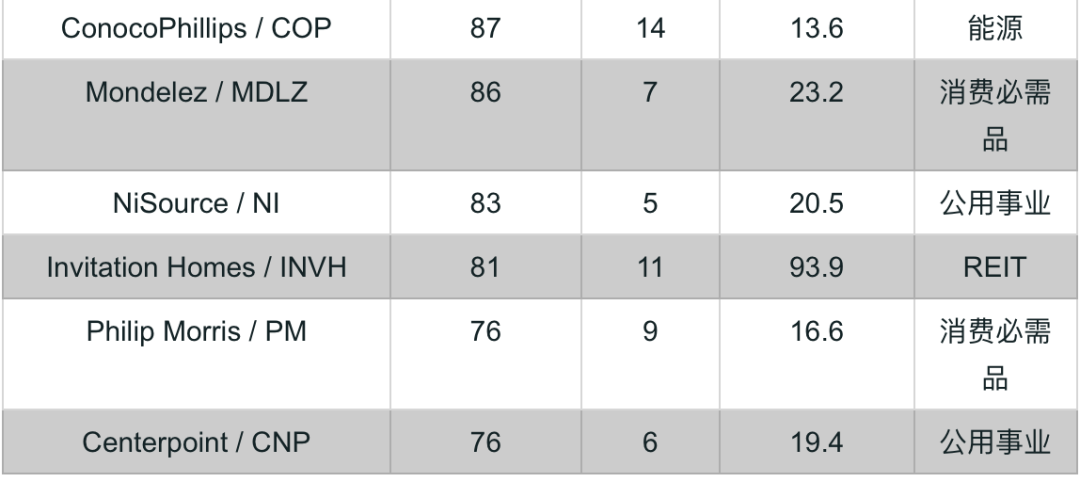 Source: Bloomberg
According to the average target price given by analysts, the average rising space of these 15 stocks is about 20%, which is similar to the average rising space of Russell 1000 constituent stocks. However, if we look at different sectors, the potential rising space of different sectors of the index varies greatly.
The 15 stocks have been doing well, averaging about 27% gains over the past year, compared with about 20% gains for the Russell 1000 over the same period. The S&P 500 index and Dow Jones Industrial Average rose 23% and 16% respectively during the same period.
Twelve of those 15 stocks have risen over the past year, while Encompass Health, Sotera and AES have fallen over the same period.
Screening stocks is the first step in stock selection. For all investors looking for inflation protection, more research can be done from 15 stocks in these five sectors.
Al Root, writer of Barron Weekly
Editor Guo Liqun
Translate Xiao Cai
Copyright Notice:
Barronschina's original articles are not allowed to be reproduced without permission. For the English version, see "Infation Is Running Hot. 15 Stocks to Help Tame It." reported on January 12, 2022.
(This article is for the reader's reference only and does not constitute provision or reliance on investment, accounting, legal or tax advice.)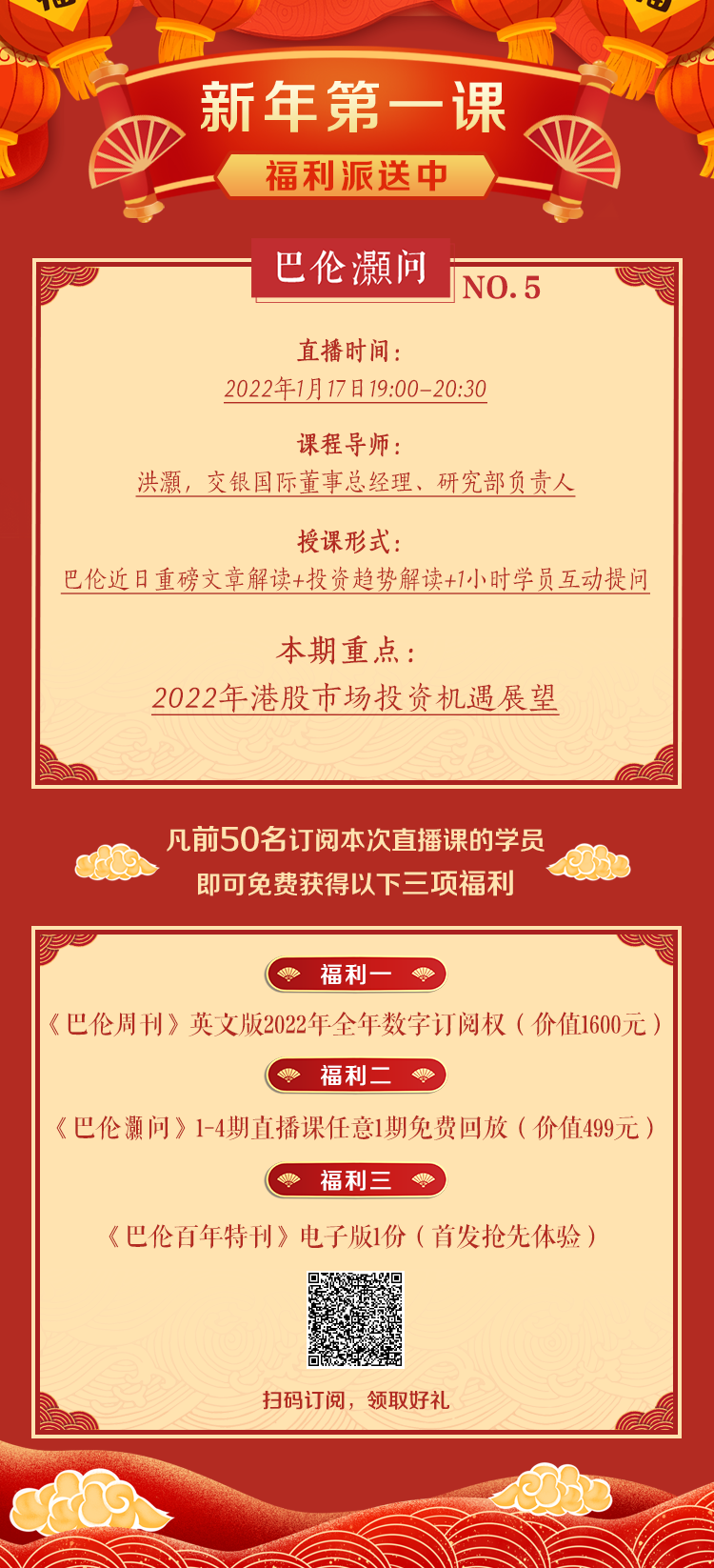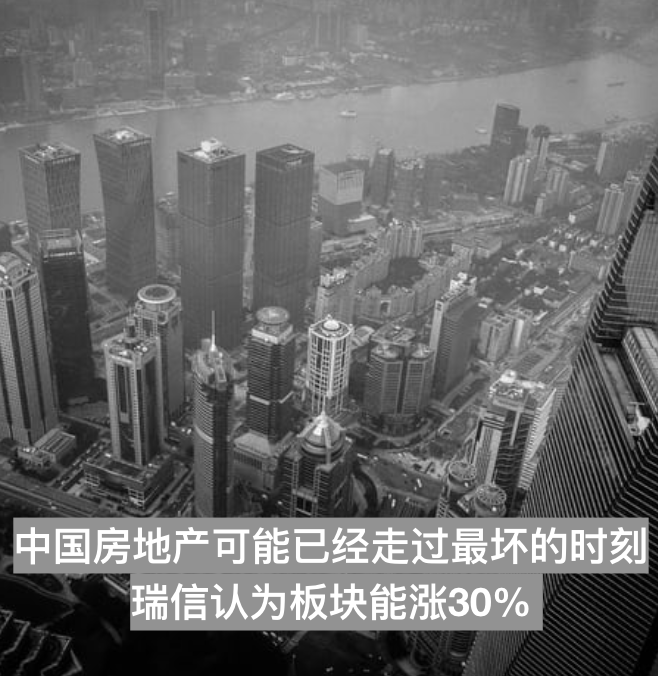 Recommended reading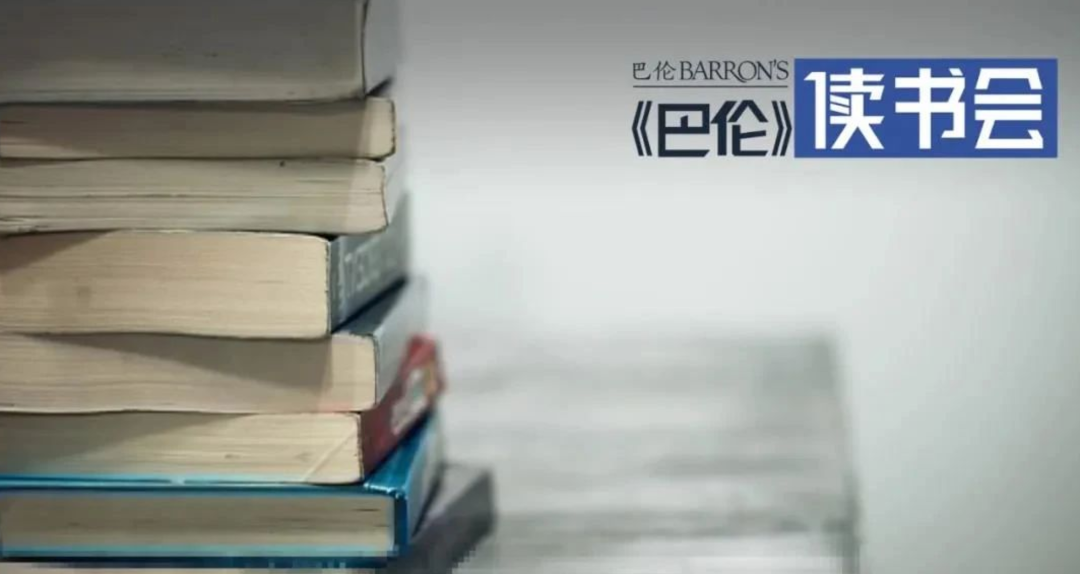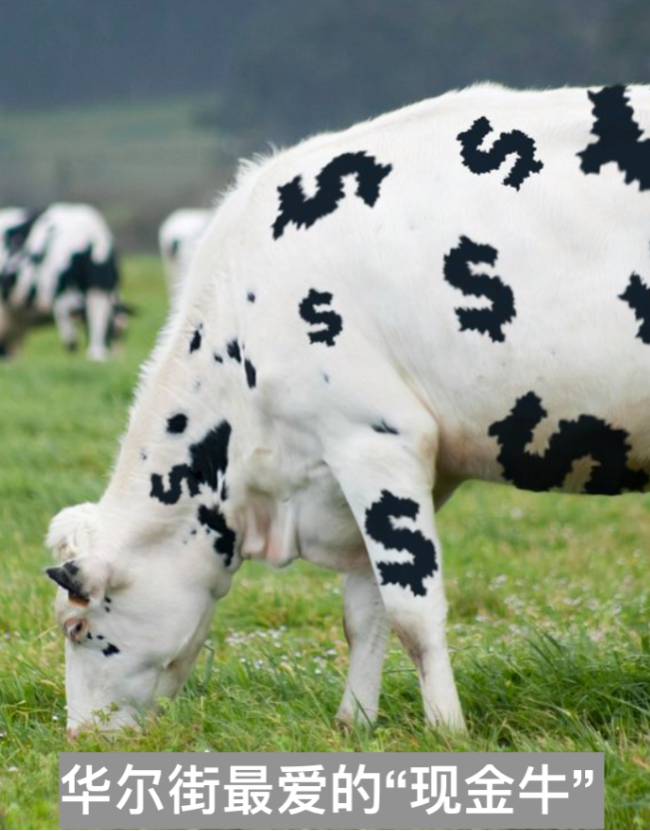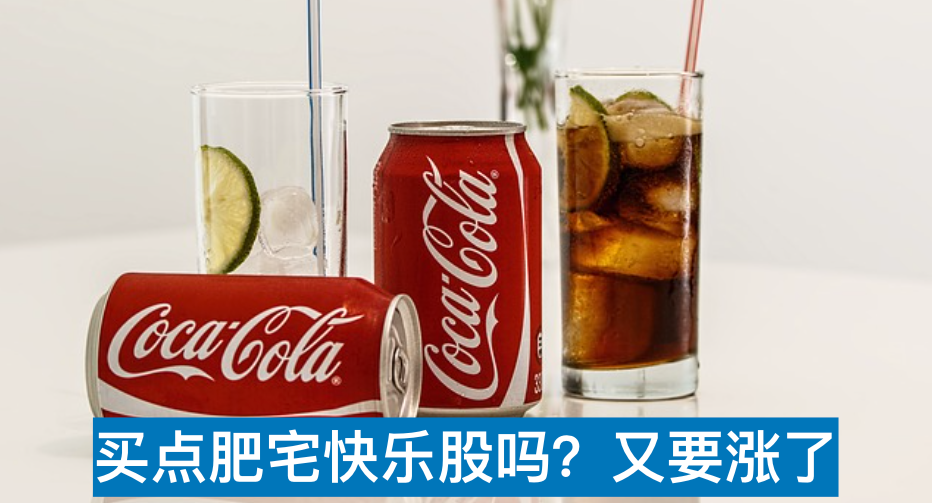 Add stars and 🌟 is not lost ~
Little by little, praise and watching are all here!
Disclaimer: The above content represents only the personal views of the poster and does not constitute investment advice on this platform.
Log in to participate in comments