Three reasons: Why Intel is the most valuable semiconductor stock in 2022
There is no doubt that Intel, once a chip giant, is left behind. With the loss of PC market share and the loss of Apple, the most important customer, Intel has been marginalized by the market again and again.
We should know that semiconductors are absolutely popular racetracks during the epidemic,$iShares PHLX Semiconductor ETF(SOXX)$In 2020 and 2021, it will increase by 51% and 43% respectively. Let's compare the performance of the four major chip manufacturers horizontally in the past two years. AMD has soared from US $46 to the highest of US $164, NVIDIA has risen from US $60 two years ago to the highest of US $346, Qualcomm has doubled, and Intel has dropped by 15% in the past two years. The TTM P/E ratio of 10 times obviously does not meet the status of "noble" as a technology stock.
In the first quarter of 2021, AMD's global desktop CPU market share reached 50.8%, surpassing Intel's 49.2% share. This is the first time that AMD has finally surpassed Intel in the global desktop CPU market share in 15 years, and the last time AMD took the lead was back to the first quarter of 2006.
After two years of silence, not only did they face product competition from AMD, NVIDIA and Qualcomm, but Apple and Google also turned to self-developed chips.
However, history is always strikingly similar. Last time AMD was ahead of Intel in market share for only one quarter. Now, after 2021Q1 was overtaken, Intel overtook AMD again in 2021Q2, and Intel's advantages continued to expand in recent quarters.
It is obviously unacceptable that the advantages of more than ten years have been eroded away, and AMD's catch-up has accelerated Intel's change.
Change one: a big change of management.
In February last year, Intel named Pat Gelsinger with a technical background as its new CEO, replacing the CEO with a financial background. The intention is obvious, and we strive to make a breakthrough in chip technology. On the other hand, Pat Gelsinger is a veteran of the technology industry with 40 years of experience. Before that, he had 30 years of working experience at Intel. He can start a wider range of management, operation and structural changes at Intel without burdening the burden of traditional relationships.
Just a few days ago, Jeff Wilcox, director of M1 chip design at Apple, left Apple and returned to Intel. There is a saying that Apple doesn't need Jeff Wilcox as the system architect. Moreover, even if Jeff Wilcox is experienced, it is difficult for a person to change the pattern of the chip industry, so the effect of his appointment remains to be seen.
Change 2: Refuse to squeeze toothpaste, and the new product has hard performance AMD.
In November and CES2022 in January of this year, Intel successively launched the desktop version and mobile version of the 12th Generation Core Processor. The brand-new hybrid architecture products made the whole market feel refreshing and were considered as the best game processors. The PC market in 2022 is bound to usher in a new round of reshuffle.
In fact, since the 11th generation CPU of Core, Intel has stopped squeezing toothpaste, and it has taken on a new look from process technology to underlying architecture, specifications and application performance, which is the biggest leap of Intel in recent years. The latest Core 12 processor has no reservations on both desktop and mobile, and can compete with AMD's Ruilong processor.
In fact, in fact, the
Change 3: Make efforts to drive automatically, and Mobileye may become the next breakthrough.I don't know if Tiger Friends have caught up with the express train of new energy in 2020 and 2021, but the downstream vehicle manufacturers have increased several times and dozens of times. After entering 2022, the output and sales volume of the whole vehicle are actually very full. I think automobile intelligence will start telling stories, such as autonomous driving. With cooperation in this area, leading chip manufacturers such as NVIDIA, Qualcomm and Intel will probably outperform their peers.
On CES2022, Intel's autonomous drivingMobileye, a subsidiary, released EyeQ Ultra system integration chip specially built for L4 automatic driving, which is expected to compete with Tesla, Nvidia and Qualcomm in the field of advanced driving computing chips
Data show that in 2021, Mobileye received 41 new orders from more than 30 car companies, the shipment of EyeQ chips reached 28.1 million, and the overall revenue reached 1.4 billion US dollars, up about 40% year-on-year. On December 8th, Intel announced its intention to spin off Mobileye, with a market value expected to reach 50 billion US dollars. Autopilot is likely to help Intel overtake in corners.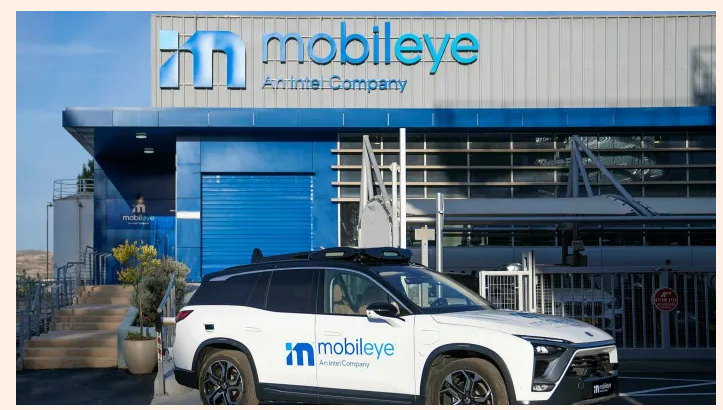 Finally, in view of the continuous efforts in technology and products, Intel has passed the darkest period, and the fundamental inflection point appears. In the past two years, although Intel's stagflation is more due to its own reasons, chip design and manufacturing have always been a booming industry. Compared with AMD and NVIDIA, Intel is obviously underestimated. Coupled with the continuous increase in the recognition of new products and market share, I personally think that Intel may be the most valuable stock in the semiconductor industry in 2022.
Disclaimer: The above content represents only the personal views of the poster and does not constitute investment advice on this platform.
Log in to participate in comments